Death Waltz to reissue John Carpenter's The Fog score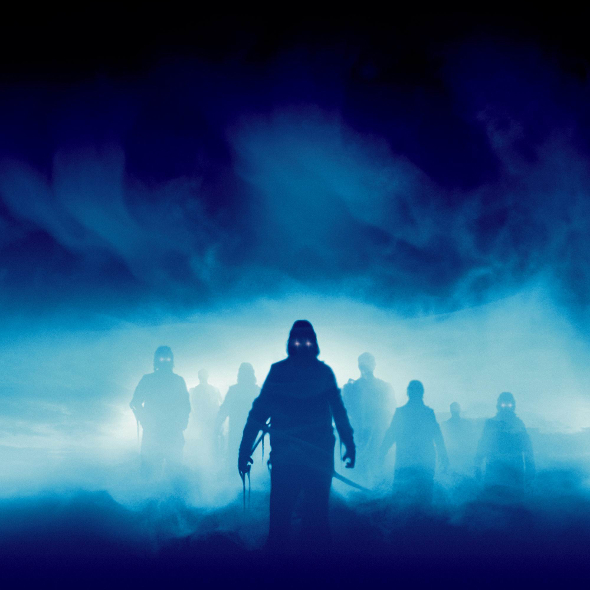 Death Waltz will continue their quest to reissue seemingly every John Carpenter soundtrack with the release of the score to The Fog.
Originally released in 1980, The Fog was Carpenter's first film after the low-budget success of Halloween, and tells the story of a small North California fishing town terrorised by a glowing supernatural fog containing the vengeful ghosts of six murdered lepers. Like most of Carpenter's films, the score was written by by the director himself, and built on the more simplistic piano melody and synthesiser combination of the iconic Halloween score, to create something much more abstract and foreboding.
Like all of Death Waltz's releases, The Fog will arrive as part of an impressive physical package; it will be issued on 180g coloured double vinyl, with one record featuring the original movie score as released in 1984, and a bonus record containing the original cue sounds which will be available on vinyl for the first time. As is also customary with Death Waltz releases, bespoke cover art has been commissioned, with the cover to the full coulour gatefold sleeve and screenprinted plastic being designed by renowned artist and Turner Prize nominee Dinos Chapman; the artwork however will not be revealed until the launch event, which will take place in London on June 7, and see a screening of the movie from an original 16mm print.
The release will follow the recent reissue of the score to Carpenter's cult 1988 sci-fi film They Live, and will be the sixth Carpenter score to receive the Death Waltz treatment; as reported back in February, this week will also see scores from Antoni Maiovvi and Steve Moore released alongside some classic TV theme 7″s as part of this Saturday's Record Store Day.
Death Waltz Recording Co. will release The Fog in June; more information and tickets to the launch event, at Islington's Nave can be found here.