Coyote Clean Up returns to 100% Silk with 2 Hot 2 Wait LP
100% Silk will release 2 Hot 2 Wait, a new album from Coyote Clean Up, later this month. 
The self professed "Headphone House" producer, formerly profiled in our now dormant Ones To Watch feature, remains hugely prolific, with a near endless stream of Soundcloud sketches complemented by a notable raft of cross format releases. In addition to his 100% Silk debut, the cassette album Frozen Solid, last year also saw Coyote Clean Up put his name to further albums for I Had An Accident Records and No Time, No Place as well as a split 7″ release with Phantasmagoria.
His return to Amanda Brown's 100% Silk label with 2 Hot 2 Wait follows a recent cassette tape split release under the Jaqkquil name, and represents the first Coyote Clean Up release on LP and CD formats. On the basis of the album's final track which is streaming below, the seven track release should maintain Coyote Clean Up's skewed take on stuttering, lo-fi house augmented by a notable celebration of exhibitionism and lust.
100% Silk will release 2 Hot 2 Wait by Coyote Clean Up on LP, CD and digital formats on April 30.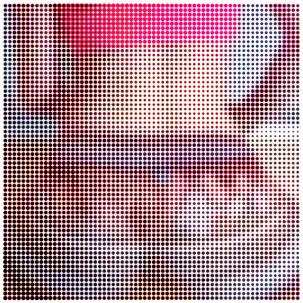 Tracklisting:
1. Wild4ever
2. Zebra Go Seek
3. Double Dip Dub
4. Fall Layers Focused
5. The Least U Could Feel
6. 2 Hot 2 Wait
7. Awesome Luv