Juan Atkins and Moritz von Oswald are Borderland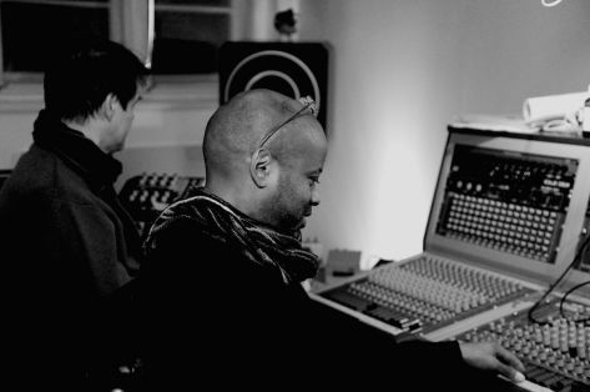 Tresor will release a new collaborative album from Juan Atkins & Moritz von Oswald under the Borderland name.
The partnership sees Juan Atkins and Moritz von Oswald directly collaborate for the first time in 20 years. Both have regularly assisted each other's work behind the scenes, with von Oswald playing an important role in engineering much of Model 500's R&S catalogue, while Atkins supplied his mixing craft and two edits on Thomas Fehlmann & Moritz von Oswald's early '90s project 3MB. It's not the first time von Oswald has collaborated with Detroit techno royalty, after teaming up with Carl Craig in the late 2000s for their lionised Recomposed LP for the classically inclined imprint Deutsche Grammophon.
The eponymously titled album would appear to be the swift results of several dynamic recording sessions the pair sat through in various Berlin studios earlier this year, and will be debuted in grand fashion when Atkins and von Oswald perform tracks on the final day of this year's MUTEK festival in Montreal. According to a press release, the album's sound is skewed toward club-orientated electronic music given the freedom for organic musical experimentation.
Tresor will release Juan Atkins & Moritz von Oswald's Borderland project over a series of 12"s and as a CD album on June 10.
Tracklisting:
1. Electric Garden (Jazz In The Garden Mix)
2. Electric Dub
3. Footprints
4. Electric Garden (Original Mix)
5. Treehouse
6. Mars Garden
7. Digital Forest
8. Afterlude