Full details on Will Saul's Close album emerge
Will Saul's long awaited new album under the Close banner is slated to arrive in June on !K7 Records.
Back in November we reported that Will Saul had broken cover to reveal himself as the producer behind the previously anonymous alias Close, opting for a platform outside of his own Aus Music and Simple Records operation to release a long awaited second album. Getting Closer was announced in a more formal fashion by !K7 recently, and the long running Berlin label have now revealed the full details of what to expect from the forthcoming album.
The news has been a long time coming; Saul spoke with us at length about the ideas behind it in an interview back in February 2011, saying, "there are lots of collaborations on it, with six of the eight tracks I'm working on featuring vocalists." The final album remains true to this statement, with London based singer-songwriter Charlene Soraia lending vocals to "Beam Me Up", while Simple regular Fink also voices tracks along with Joe Dukie and Paul 'Tikiman' St.Hillaire. Now ten tracks long, Getting Closer also features contributions from Saul's celebrated contemporaries Scuba, Appleblim, Ewan Pearson and October.
The creative energies brought around by these collaborations is where Saul got the title for the album, as the producer explains in a press release. "Writing music with someone can be a very intimate and rewarding process, or it can be really hard work and emotionally draining, or none of the above – either way you learn about yourself and the other person involved". Those expecting Getting Closer to be a continuation of the house-centric approach Saul has fostered since his previous album should be warned however, with the new album coming described as "dark yet idyllic pop" music.
Studio !K7 will release Getting Closer by Close on June 3.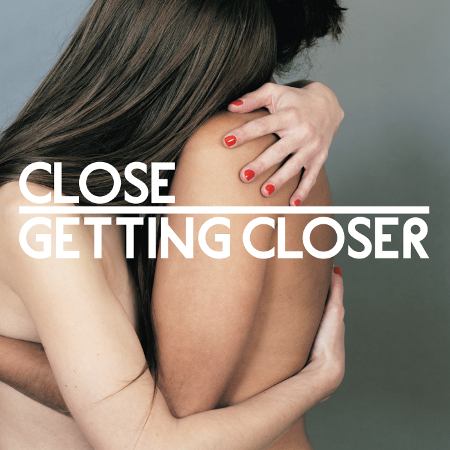 Tracklisting:
1. I Died 1000 Times Feat. Charlene Soraia & October
2. OSCAR
3. My Way Feat. Joe Dukie (Tanner Ross & Slow Hands Remix)
4. Cubizm
5. Born In A Rolling Barrel Feat. Tikiman, October & Appleblim
6. Time Fades
7. Wallflower Feat. Fink
8. Future Love
9. Beam Me Up Feat. Charlene Soraia & Scuba
10. Inside