Peverelist returns with Aztec Chant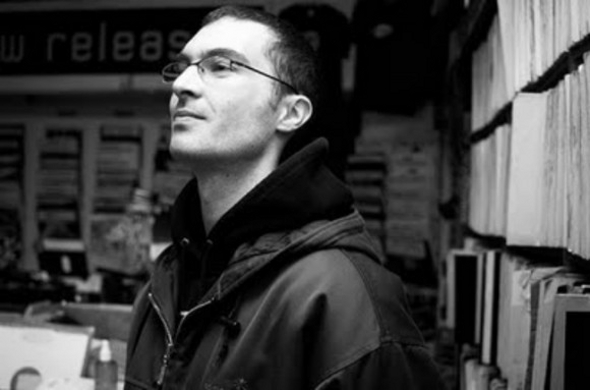 The Bristol-based Livity Sound label will issue its fifth release this week with a new single from Peverelist.
Founded by Peverelist alongside fellow Bristol producers Kowton and Asusu, Livity Sound is a white label operation dedicated to putting out productions by the trio, who also perform together live under the Livity Sound banner. Previous 12″s have seen Kowton combining raw techno with instrumental grime, Asusu creating house music with a distinct WAX influence, and Peverelist creating syncopated radiophonic dub techno.
Although Peverelist was last spotted with Kowton on Hessle Audio where they delivered the blinding "Raw Code", this forthcoming solo outing will be the first Livity Sound release in nearly a year (not counting the Alex Coulton 12″ on its sub label Ytivil Dnous). Once again taking on the truncated Pev moniker adopted for his recent Kowton collaboration, the A-Side looks to continue the producer's recent forays into slower rhythmic terrain with "Aztec Chant"; played by Coulton on a recent NTS appearance, the track combines the producer's unmistakably dubby breakbeats with an primitive, atonal melody. The B-Side track "Livity" meanwhile has existed in clip form on the producer's Soundcloud page for two years; dating from around the time of his "Dance Til The Police Come" track for Hessle, it seems to have a similarly unhinged, ravey quality bolted together with ramshackle piano chords.
Livity Sound will release Aztec Chant/Livity by Peverelist on 12″ vinyl this week.
Tracklisting:
A – Aztec Chant
B – Livity