Kaleidoscope announce Retakes release from Orphan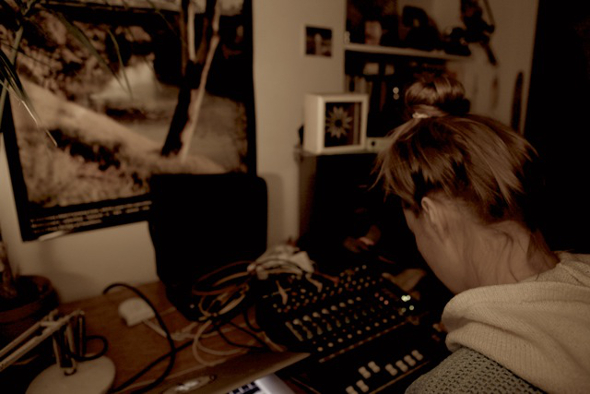 The fourth Limited Dubs release on the typically uncompromising Kaleidoscope label run by patten will come from elusive South London producer Orphan. 
To date, Kaleidoscope's series of Limited Dubs cassettes has proved a worthy gateway to wider recognition for those who participated; the debut release from Sculpture was subsequently licensed for a vinyl release by Digitalis, whilst Karen Gwyer recently released her excellent debut album on No Pain In Pop after contributing the I've Been You Twice tape last year.
Take a look at Orphan's Discogs and all you will find is "View From Delfgauw," a sole contribution to the Bleep43 001 EP released last year, but this doesn't fully represent her prolific nature. Preferring to write her music with the intention of performing live, Orphan has apparently shared billing with the likes of Surgeon and Drexciya's DJ Stingray as well as playing Bloc way back in 2008. The forthcoming Retakes tape therefore marks Orphan's debut full release and remains consistent with the experimental approach of previous Kaleidoscope releases. 
Five tracks long, Retakes is formed of material that Orphan had discovered stored on old synths and hard drives intended for a rare anomalous 2009 live set of slower material. Torn apart, revised and reworked into five new interpretations, at times the results are soothing (opening track "169" and "Horns For The Spirits") and at others dizzying with their textural complexity ("Understanding").
As with previous Kaleidoscope releases, the finished tape editions are both limited in quantity and each unique with Orphan performing the digitally mastered results as a live mix straight to C35 tape with additonal fx.
Kaleidoscope will release Retakes by Orphan on cassette and digital format on April 22.
Tracklisting:
1. 169
2. Understanding
3. Most of Missing
4. Horns for the Spirits
5. Hours