Jimpster returns with new album Porchlight & Rockingchairs
Jimpster will release a new album entitled Porchlight & Rockingchairs via his Freerange Records label in May.

The producer, otherwise known as Jamie Odell, is undoubtedly one of the most established names in UK deep house circles with a discography that stretches over two decades. Porchlight & Rockingchairs is the sixth Jimpster album and will arrive roughly seven years after Odell's previous studio long player Armour was released back in 2006.
Although Odell still released a steady number of 12″s in the interim period, his efforts were clearly concentrated on ensuring Freerange maintained its busy release schedule as well as establishing  Delusions Of Grandeur. This second label was founded in earnest back in 2009 and has become a worthy outlet for chunky, disco flecked house. The forthcoming twelve track album is said to be a further refinement of the sound Jimpster was developing on Armour, taking the template of deep house and applying his own attention to detail and musicality.
Amusingly the press release states Odell's primary source of inspiration for the album was the countless hours spent in an airport departure lounge between gigs and feeling the effects of yet another hangover. Looking to work on new music, this kind of environment would result in Odell making "lo-slung, emotive, deep shit with enough groove to get into, but also just the right amount of warmth and soul to keep spirits lifted in those tiring, often solitary hours".
Freerange will release Porchlight & Rockingchairs by Jimpster on May 20.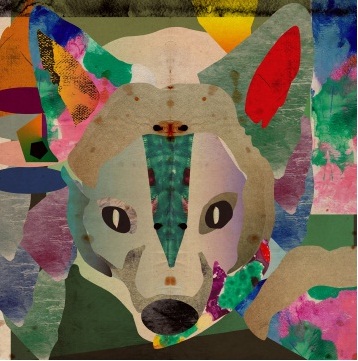 Tracklisting:
1. Jasmine Dragon
2. Dance Of The Pharoes
3. Hold My Hand
4. Brought To Bare ft. Jonatan Bäckelie
5. High Wire
6. Rollergirl
7. Wanting You
8. Porchlight and Rockingchairs
9. Cracks In The Pavement
10. Towards The Seer
11. The Glowing Embers
12. These Times ft. Jinadu (LP Version)