Delta Funktionen returns to Delsin with Sun Storm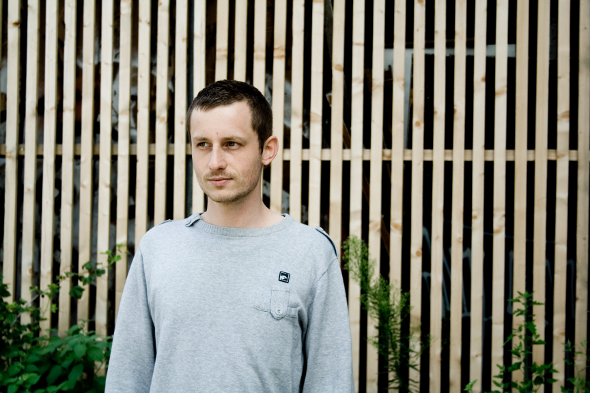 Delta Funktionen will return in April with a new EP featuring a remix from Blawan and Pariah's Karenn project.
Although still in his twenties, the producer – otherwise known as Niels Luinenburg – has received considerable acclaim for his highly accomplished productions, which combine his early love of producers like Surgeon and James Ruskin alongside the sounds of Detroit electro and dubbier influences alike. Delta Funktionen is already Delsin Records regular, having released a number of EPs on its Ann Aimee sublabel and his debut album Traces on the imprint last year, and now the label have revealed details of Luinenburg's return with a new EP featuring a remix from Blawan and Pariah's Karenn project.
Entitled Sun Storm, the three track EP sees Luinenburg return to the precise sound of Traces, with the title track combining a clean acidic bassline with rougher atmospherics in the background, and "Challenger" a more sinister production with sprawling pads and spiky, high-pitched strings. Given Luinenburg's relatively clean sound it comes as some surprise that the raw techno-leaning, hardware based Karenn duo have been approached to remix the similarly icy "Onkalo", which previously featured on Traces; however, the pair's the snare-heavy rework acts as in interesting contrast to Luinenburg's original, isolating some of the original's melodic elements and caking them in industrial grit.
Delsin Records will release Sun Storm by Delta Funktionen on 12″ and digital formats on April 8.
Tracklist:
A1. Sun Storm
B1. Onkalo (Karenn remix)
B2. Challenger