Versalife album due for Clone West Coast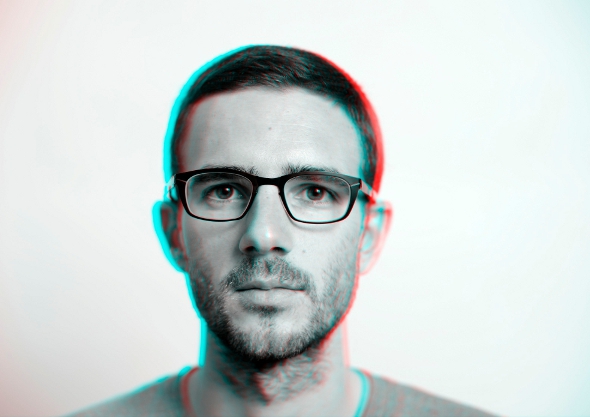 More compelling evidence that sleep is not a concern for Boris Bunnik arrives with the news of a forthcoming debut album under the Versalife moniker.
Due for release in March, Vantage Point sees Bunnik adopt the Versalife banner for a more expansive demonstration of his electro-inspired approach, having already released numerous 12″s on the West Coast Series label as well as the Frustrated Funk and Abstract Forms imprints.The label states that Bunnik took inspiration from "the horizons and emptiness of his home lands in Friesland" for the ten track set which comes wrapped in specially commisioned artwork from respected Dutch painter Robert Zandvliet, a fellow Friesian and apparent neighbour of Clone HQ.
Bunnik is familiar with the album format, having released two LPs as Conforce, as well as gracing the Echocord label with last year's eponymous album as Silent Harbour. News of the forthcoming Versalife album follows soon after details emerged of Bunnik returning to Delsin under his familiar Conforce alias for a forthcoming EP, whilst late last year he also established the vinyl-only Transcendent imprint as an outlet for releasing material under another new alias in Hexagon. Clone have issued a twenty minute stream, embedded below, containing all ten tracks to acquaint your ears with the album ahead of release.
Clone West Coast will release Vantage Point in early March.
Tracklisting:
01. Subdomain
02. Sonic Signals
03. Recombinant Creations
04. Below The Horizon
05. Further Corrections
06. Normal Behavior
07. Emphasis
08. Implementation
09. Advancing Capabilities
10. Pessimism