Parisian club Concrete launches record label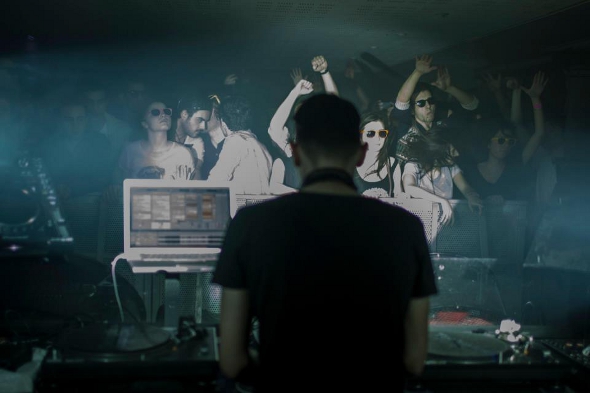 Awanto 3 and Jared Wilson feature on the first release from Concrete Music, a new label borne out of the Paris based party.
Concrete have been doing parties in the French capital for over a year, inviting a stellar cast of house and techno luminaries to play their events that take place for some 19 hours from Sunday morning onwards at the rather picturesque setting of a boat docked at Port De La Rapée on the River Seine. A Resident Advisor Real Scenes documentary published late last year revealed Concrete to be an integral part of the city's clubbing revival in recent years, understandable when their bookings have included Theo Parrish, Norman Nodge, Joy Orbison, Ron Morelli, Andres and Daniel Wang.
Sensing the obvious momentum behind the club and the associated booking agency, Concrete have now decided to expand into a fully fledged label. Speaking to us last week, assistant label manager Souleiman Bouri revealed it would very much be an expansion of the ethos behind the Concrete events, stating: "The idea is to release works from international artists and local artists, sharing a large vision of electronic music and giving them the best echo we could give to their music and promoting our scene. We don't have a special direction and we don't want to surf on the cliché related to the French scene but we want more to propose a panorama of grooves and textures with some singularity."
They launch next month with Textures 1, the first of three themed 12″s that will be released in quick succession with a mixture of local artists and international producers and DJs who have previously played at their parties. The aforementioned Jared Wilson and Awanto 3 are the most notable names on this debut release and are joined by Danish artist Samuel Andre Madsen of Tartelet and Nsyde repute, whilst the Parisian producer S3A (Sampling As An Art) adds some local context; Concrete Music have further full artist releases planned as the year progresses.
Concrete Music will release Textures 1 on February 11.
Tracklisting:
1. Awanto 3 – Sit On This
2. S3A ( Sampling As An Art ) – The Ravist
3. Jared Wilson – You Get Down
4. Samuel André Madsen – Waterwalking Paris
Header image by Guillaume Murat