Separate Mind: "Faceless techno bollocks" revisited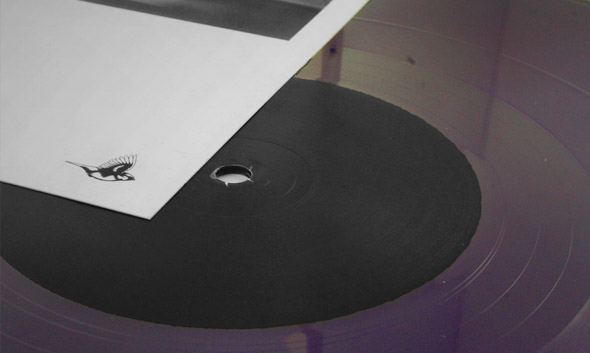 Anonymity's not what it used to be. During electronic music's formative years, the phrase 'faceless techno bollocks' became a stock in trade (and later still a T-Shirt slogan) for cowboy-boot wearing, Bon Jovi-loving rock critics to dismiss a new music form that they could not comprehend. In that period, it was also the ultimate back-handed compliment for techno artists – the logic being that if a rockist used facelessness as a means to deride you, it was a sign that you were doing something right.
In more recent years, facelessness has again been grasped onto by the underground techno community as a form of anti-marketing, with a slew of hand-stamped records emanating from Hardwax. In essence, it's the flip side to and possibly a reaction against the way that the tracklist tweeting, attention seeking minimalistas sought out a place in the sun. Unfortunately, as sure as revolution turns to counter-revolution, opportunists have co-opted the anonymity concept – and hardly a week goes by without a new 'mystery' label or producer appearing. This bandwagon-jumping goes some way to explaining the naked hostility directed at Rivet – one of the most talented techno producers who does not want his identity disclosed- on a recent RA thread.
Yet this apparent hardening of attitudes has not led to a shortage of anonymous releases. The most impressive faceless record this month is the fifth installment in the Secret Initiative series. One gets the impression that whoever is behind this label takes the protection of their
identity more seriously than other hand-stamped imprints. There is no artist name, no Twitter or Facebook, just a list of the releases documented on Discogs. This lack of information compels the listener to focus solely on the music, and 5 delivers the most rewarding dividends in the series so far. "East of the Northern Star" starts with a stepping metallic rhythm lent a sense of urgency by a shrill alarm bell. It sounds like the author is priming it for pure functionality, but then he/she makes a sideways turn, daubing the arrangement in layers of gloopy bass and billowing chords, all the while ensuring that the firing percussion that kicks in midway through keeps it rooted to the dance floor. If "Star" is all about striking a balance, then "Half A Life Ago" focuses on the ethereal. Producers like Convextion and the willfully obscure Lost Trax immediately spring to mind when the crisp off-beat drums kick in and dramatic synths soar through the arrangement, bringing with them what could be a ghostly vocal sample. If staying anonymous produces such beautiful, ethereal results, then red gimp masks should be made obligatory for all.
The latest release on Shifted's Avian label hails from the other end of the spectrum. The equally faceless but less pronounceable SHXCXCHCXSH provides a brutal, largely vowel-free lesson on Zznnznznnzn, the seventh Avian release. Like MPIA3 before him (or her), SHXCXCHCXSH is inspired by the harder strains of techno's 'golden' 90s age. So while "RJRJRFFRJRJ" and "OOOVVVDDDDD" don't match say a Landstrumm or Vogel record from that period in the wonky, unpredictable department, their harsh kicks, hammering rhythms, evil acid lines and insane, screeching noises have the same effect as running a screwdriver down a blackboard –  if you repeat them often enough, they will end up driving you mad. The title track is more offbeat,  the drums are more rickety and the analogue riffs at first sound mysterious, swirling in above bubbling acid lines. But then the patterns change and the mood darkens as SHXCXCHCXSH pushes the arrangement towards the climactic precipice. The only concession to the current industrial obsession is "MDDDSSLLKRR", but compared to the merciless stomp of the other tracks, it sounds muted, tame and emasculated.
Danish producer Ctrls inhabits a similar space on Centrally Processed Unity, his new release for Kr!z's Token label. While the Avian record is low on subtlety, the Token record is the opposite and is all about understatement; tension brews beneath the surface and cracks spew out pent-up aggression. On "Analogue Lies", he articulates this with drums that sound like two saucepans being banged together; set against dry kicks, the only other elements are the static hum of interference and the spindly percussion, which the tonal sounds wrap themselves against. Such simplicity (and that's meant as a compliment) and economy of sound is also audible on "Evident Mechanics" – where a pulsing rhythm houses insistent riffs and slivers of a robot vocal, led to a climax by crackling percussion –  and on "Program", which sees a one-note metallic riff and a humming bass tone prevail. The most impressive example of Ctrls's advanced approach is "Limited Competition". The central motif could easily be a squeaky bicycle chain swung through the air, combined with lo-fi, tub thumping drums and glassy slivers of percussion. It sounds so easy and uncomplicated, yet alien and unusual. The obvious question is that if it is this straightforward, why is everyone not making techno to such advanced standards?

Finding the answer to this conundrum has troubled even the most talented artists for decades. Simplicity can be deceptive and only a few succeed in achieving such clarity of sound. It's safe to say that Surgeon and in more recent years, Spanish label Semantica, have managed to reach such standards. As one of Juno Plus' featured labels this year, it is also heartening to hear that Semantica has reached its 50th release – fittingly titled Untitled – without compromising its sound. "As You Breathe Here Now", Surgeon's contribution to the label's landmark release, is his most direct, clubbiest release in years. Don't come here if you are looking for Breaking the Frame Part 2; at the heart of "Breathe"  is a driving, muddy, murky bassline that ploughs along at a pace that is streamlined for usage in his DJ sets. That doesn't mean the UK producer has forsaken his experiments in sound and a wall of grey tonal sound invades the arrangement until its droning fog engulfs the track and precipitates a break down. Just as quickly as it appeared it exits again to let the bass dominate again."Hymen", label owner Svreca's collaboration with DJ Skirt, is as unpredictable; it starts with a growling bassline that flows and ebbs menacingly, interspersed with bursts of electronic noise. Just when the listener feels that there will be no more surprises, the primal drums kick in, cavernous and powerful enough to ignite even the most mediocre selection.
Danny Wolfers and Xosar also explore the outer limits on their Xamiga project; Unsolved Universe inhabits an unmapped space where 'here be monsters' is the last signpost, while soupy textures and west coast jack meet up with acid trax to navigate the deepest recesses of house and techno. "Kermits Day Out" is the most accessible track and it's not radically dissimilar to the direction that Xosar took on her recent Nite Jam EP. The synths are more layered but tailored for the dance floor thanks to insistent filtering and being accompanied by a series of tight claps. That's where the reference to conventional dance floor music ends."Wolfpack" starts with droning, grainy textures, joined soon afterwards by a relatively straight kick –but just as the listener is convinced that the duo are going to play it safe, a wall of breathy, ethereal sounds emerges to engulf the arrangement. Andy Stott gave his take on the wall of noise approach on Luxury Problems, and on "Wolfpack", Xamiga provide their version of events. Finally, the title track  sees the duo return to more familiar territory. The warm, arcing acid line so beloved of Wolfers is audible, but it supports shaking break beats and warbling synths – like Tower of the Gypsies mixed with outtakes from Hounds of Love.
Dresden label Uncanny Valley released an album by Jacob Korn this year, and now it lends support to another promising producer, Jacob Stoy. To describe Stoy's debut EP for the label as 'deep house' would be akin to calling Picasso's Guernicaa painting about the war. The sound palette is so vivid and alive, the tempos so varied and the influences so diverse that Redenswart inhabits a place where such limitations are no longer relevant."Redenswart" is the most conventional track, its predatory bassline and spaced out claps providing the basis for teased out synth lines, before the arrangement explodes in a dubby cacophony; by contrast, "Hauswart" eschews the dance floor and its eye-fluttering  ambience has shades of early Black Dog or B12, while "Gegenwart" is a mid-tempo affair, the acid bleeding over cosmic synths, like red paint running down a speckled yellow canvas. Stoy's music is visually and sonically evocative and on "Start", both elements come together. Over a tough rhythm and solid claps, Stoy turns a ravey, 808 State-style synth into a detuned, day-glo sequence that is as intricately designed as the shades on the cover art, which was designed by his artist father.

Like Uncanny valley, the Lunar Disko label is one of the few imprints to champion new talent alongside respected underground names. For every David Vunk or Sneak Thief 12", they have introduced VC-118a, Automatic Tasty or Submersible Machines to the world. On their latest missive, the Dublin operation impresses again with Craic Memories by Berlin artist Vertical67. Despite his heritage, there is a reference to Irish culture on the title – 'craic' being the Irish word for fun, mischief and all those things in life that get you into trouble because you're not meant to be doing them. Unsurprisingly then, "In Space" has a playful feel, with a gurgling bassline underpinning fragile, light bulb glass thin synths and a brittle rhythm. The title track transports this writer back to Chris Gray's unsual take on Larry Heard's deep house, the plunging bassline and mysterious chords off kilter and in places awkward, like Vertical67 went into the studio in the middle of a minor tremor. Yet despite all the messing about, Lunar Disko look like they could have a hit on their hands; "Mutuality", which features Julie Dillon on vocals, is a big tune – in a world where such things don't really exist –  with heavy claps fused with weeping synths and Dillon's uplifting vocal threatening to but never quite managing to take over. It's at moments like these when the serious mask slips and even the most dedicated purist will bounce about to the trancey (with a small t), spine tingling hooks.
By contrast, Tau Sagittarii's Sensory Data album on Mehanika is all about losing oneself in hypnotic ambient textures, spacey, distended soundtracks and pensive, plink-plonk electronics. In keeping with this month's underlying theme, Sagittarii is not the artist's real name, but a nom de plume for veteran electro producer Kurt Baggaley aka Scape One. Separate Mind readers may recall that the UK artist made a comeback a few months ago with an EP under his own name, which smoothed the harsh edges away from his often abrasive interpretations of Miami and Detroit electro. This latest project makes it sound like Baggaley spent his five-year hiatus – he had no output since the mid-00s – listening to Tangerine Dream, early Kraftwerk and Neu. In a year when abstract reigned and every two-bit noise-maker was hailed as the second coming, this writer would hope that there's room for Data. Admittedly, it is coming from left field; issued on an obscure Croatian label, the artwork has echoes of prog rock excess and the music doesn't fit easily into the trendy industrial narrative. "Gliese 208" and "The Clouds of Neptune" are tripped out synth workouts; "Stasis Uninterrupted" is a tweaked acid jam; "122 Light Years" has the cold,  paranoid feel of Biosphere and, given the recent, tragic turn of events, the tranced out title track could be an unofficial tribute to the late, great Pete Namlook. However, it's the final cut, "Solitude Of The Stars", that really shines. Clocking in at close to twenty minutes its frosty textures and gently unfolding electronic textures sound so gentle and beautiful, but also sad and aloof, like the author is cut adrift, divorced from this world. Clearly, navigating one's way through such depths can be a lonely business.
Richard Brophy