The Trilogy Tapes reveal MGUN release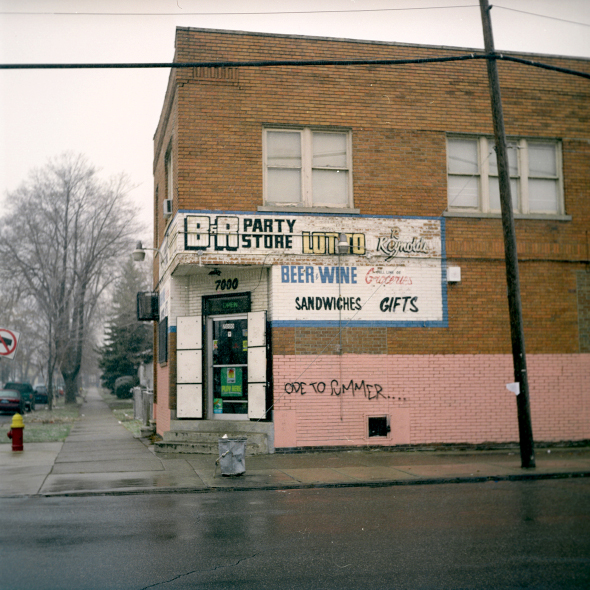 Will Bankhead's Trilogy Tapes imprint has revealed details of its final release of the year, an EP from Detroit-based producer MGUN.
Otherwise known as Manuel Gonzales, the producer first came to our attention in 2010 with a collaborative release on Wild Oats as part of NSNT PRJCT with label owner Kyle Hall, though this year saw him break out as a talent in his own right. The Harmnear EP on Wild Oats saw him largely forgo dancefloor concerns for three tracks of abstract analogue experiments that were closer to early synthesiser music than techno, while The Upstairs Apt EP on Don't Be Afraid showed a remarkable range of styles, moving from deep grooves through 138bpm techno and sun-baked ambience in one record.
Now it has been revealed that his next record, an EP entitled The Near Future, will arrive on respected imprint The Trilogy Tapes;  Bankhead's operation has also had a landmark 2012, becoming one of this year's most impressive labels thanks to 12″ releases from Kassem Mosse & Mix Mup, Willie Burns and Dro Carey, and cassettes from Madteo and TLR arriving in the past 12 months. Gonzales' wide-ranging approach seems the ideal fit for the label, which seems to pay little attention to genre itself.
Although no tracklisting has been released, the label promises an EP of six tracks to be released on 12″ vinyl this December. One of the tracks, a rubbery piece of techno entitled "Shamen", filled with crunchy drums and tape-warped vocals, can be listened to below.