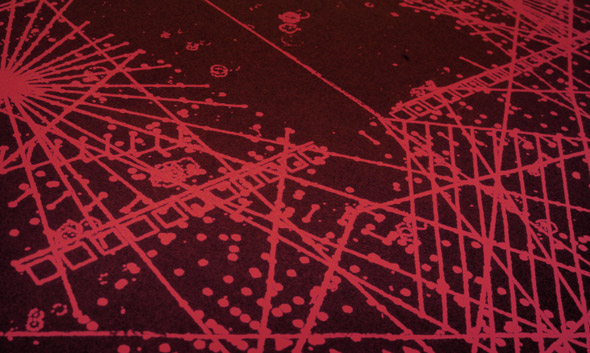 Sebastian Kramer's debut Redshape album, The Dance Paradox, was an ambitious work, with the German producer making reference to Carl Craig, Moodymann and deep house producers like Chez Damier. Its follow up, Square, has a smaller range, but its tighter focus means that it sounds more like Redshape himself than those he takes inspiration from.
All of the elements that have made the project so respected are present here: "It's In Rain" teems with crisp drums and the brooding, humming bass, grainy and crackling, that has become the project's staple –  the inclusion of an astronaut sample adds some levity to a sound sometimes seen as ultra-serious. "Starsoup" sees Kramer strip away the layers and focus on the groove, with a bleepy bassline and noisy, broken beats prevailing, while "Departing" is a fantastically hypnotic, expansive deep techno workout.
One of Redshape's other sides is audible on "Moods & Mice". Like some of the material on The Dance Paradox, "Moods" features lazy drums and warm synth lines. He explores this theme further on "Paper". Like Paradox, it sounds like Redshape has hired a live drummer and he she/he freeforms their way through textured sounds. So while Squares is a deft distillation of Redshape's nuances, it also features a left of centre take on hip-hop, with Space Ape chatting over the loose, mid-tempo drums of "Until We Burn". It's unlikely that it will make a pop star of Kramer, but on the off-chance that it crosses over, he should make sure to hang onto the red mask.
Richard Brophy
Tracklisting:
1. The Channel
2. It's In Rain
3. Atlantic
4. Orange Clouds
5. Moods & Mice
6. Starsoup
7. Paper
8. Landing
9. Enter the Volt
10. Until We Burn feat. Space Ape
11. Departing
12. The Playground