Solving life's luxury problems: An interview with Andy Stott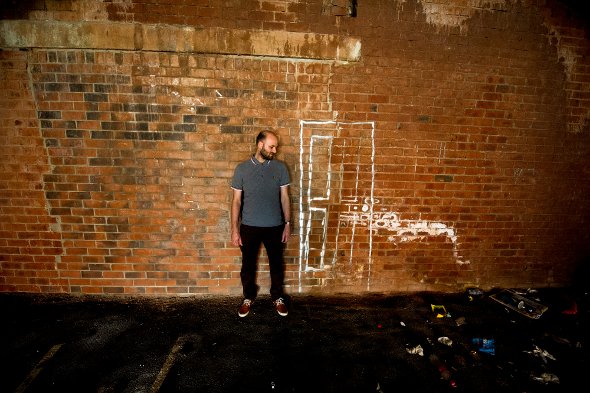 Andy Stott is a free man. With his latest, greatest work, Luxury Problems, now on the shelves, providing the perfect winter soundtrack, the Mancunian producer has given up his day job working for Mercedes to concentrate full-time on music.
"I jacked it in a few weeks ago, but I've already noticed the difference," he says, speaking to Juno Plus during a short sojourn in Manchester between bouts of transatlantic travel to perform in the US. "I have so much free time, and I'm not coming home from a day's work and forcing myself to make music. I'm getting used to getting up and going to the studio –  it still feels like I'm on holiday." Stott made the decision to leave his job after he saved up for a year. Having this financial cushion ensures that he has enough money to support the transition. As he sees it, he is taking a short-term, calculated risk to pursue his dreams.
"In the past I saw that the money I was getting from music was almost like disposable income, which was really dangerous, but I started to save and I've got myself covered for about a year, so there is minimum risk involved," he explains. "My manager at work is hardcore, but even he supported me. When I said to him that I was jacking it in, I expected him to tell me to pack my gear and get lost, but he felt I was right, and the job is there if I ever decide to go back." It doesn't appear that Stott is likely to be in the market for a new job for the forseeable future. Stott's new album is the latest departure for an artist who in the past has been responsible for beguiling deep techno ("Replace"), chord-heavy Basic Channel hypnosis ("Hostile"),  grimy warehouse acid ("Demon In The Attic"), sublime minimal house ("Bad Landing") and the raucous hardcore-themed Millie & Andrea side project. Yet like all of his music-making endeavours, the recording of Luxury Problems was shoehorned into a busy, hectic life.
Andy explains: "When We Stay Together came out, I was making bits of this album. My partner and I had a baby a few months ago and I was gigging, working, recording, having a kid and making music all at the same time. On top of that I was getting my visa sorted for the US, jumping through bureaucratic hoops. It was nuts, I was digging through old press shots at mad o'clock in the morning for promo interviews and then when we went on tour and did nine gigs in two weeks. I'm sure that I'll look back on it in the not too distant future and wonder how I did it all, but it was necessary at the time."
The reference to We Stay Together is important because like sections of this 2011 release, Luxury Problems sees him further slow down the tempo and embrace more textured, reflective sounds, an approach that he also explored on last year's other release, Passed Me By. Apart from an absence of stompers like "Posers" one of the other key differences between We Stay Together/Passed Me By and Luxury Problems is the change in his personal life.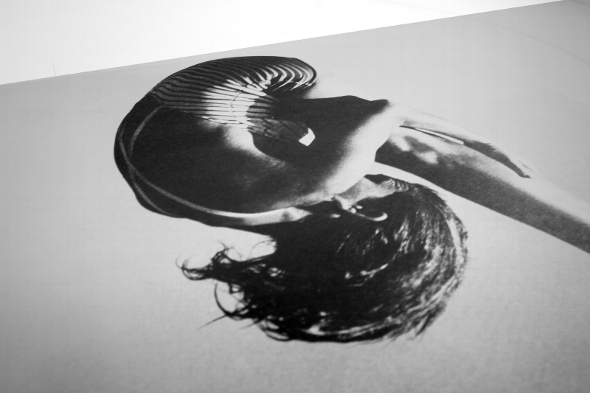 Being awake at all hours and the lack of guarantee about when a day will end and begin lends his latest work an uncertainty, where time becomes a fluid notion: 4am flows into dawn and morning quickly eases into early afternoon. This change in lifestyle has impacted on Luxury Problems, which sounds woozy and indistinct, rough around the edges compared to the sometimes clinical precision of his dance floor music.
Given that Stott has worn his influences visibly in the past, inspired at various turns by Chicago house, Berlin techno, dubstep and hardcore, it would appear that Luxury Problems, which largely eschews the dance floor, is also a direct product of its environment. Has he, like many of his techno peers, consciously decided to embrace abstract arrangements and slower tempos? "I never really follow what other people are doing and I haven't bought any tunes for ages. I was never a massive vinyl buyer anyway," he says. "The tunes I made sound right, correct at that tempo – the album is just me being self-indulgent," he laughs.
He also refutes the suggestion that his closest musical associates influence his work. When we speak, Stott had just shared the same bill in the US as Demdike Stare. Andy is quick to point out that the association with that has more to do with friendship than a common musical bond. "I spend a lot of time with them and I'd say I'm more influenced by the conversations I have with Miles (Whittaker) than the music itself," he believes. Certainly, Demdike Stare have never collaborated with a vocalist and Alison Skidmore's contributions help to set Luxury Problems apart from every other techno album in 2012. By turns operatic, kooky or dreamy, her contributions have echoes of the Cocteau Twins' Liz Fraser or Dead Can Dance at their most funereal. How did the collaboration come about?
"Someone asked me if I had ever thought of working with a vocalist and I thought it would be too messy and that I'd make a hash of it," he says, but adds that he did not dismiss the idea out of hand. "Then I spoke to Modern Love and they thought it was a great idea and asked if I had anyone in mind. Alison is my old piano teacher and she was easy enough to track down as she's a family friend. I did credit her on Merciless, but the last time that I saw her was in the mid-90s when I was 15," Andy explains.
"I knew that she would be on my wavelength and the first email I sent, I asked 'do you fancy doing something wrong?' and she replied saying 'I'm in'." As Stott was used to working predominantly on his own, this new situation brought with it some surprises. "Alison threw me a curve ball by asking how I wanted the vocals. I had no idea so I just told her to do what she wanted – she sent a load of acapellas and I built tracks around them," he explains. The other main departure on Luxury Problems is the decoupling with his techno past. Passed Me By, while slower and more abstract, still made nods to European techno on the chord-heavy "New Ground" or with the mushy interpretation of minimalism that is "North To South".
"There is a certain quality about acts from Manchester, there are no bells and whistles to them"
Luxury Problems is a long way off his initial forays as a producer, from his early days releasing killer techno tracks like "Ceramics" or "Demon In The Attic". "Ceramics" was made after I was introduced to "Phylps Trak" and back then my sound was much cleaner," he recalls, adding that "techno has really changed , and I can't recall a better time for it in recent years." Despite this claim, Stott is adamant that outside influences played a smaller part during his recording process than on work released before We Stay Together. This is primarily because he did not have time to find new music, but also because he has become more selective with age and is "more careful about what I am getting introduced to".
He says that while he's 'standoffish' when others try to introduce him to new music, he has learnt to appreciate different sounds and that "it's not all just crazy 909s. Maybe the influence on this album was from Alison. Some of the vocals she sent were already layered. I'd get a lead from the way she had layered them, it gave me an avenue to go down. Some of the versions didn't work because all the vocals were presented as the final versions, so there was no other way to write it, this was probably something subconscious." So while he has become more cautious and questioning with age, Stott has also opened up to other, less predictable musical influences. One of the unintended auras that this writer feels is pervasive on Luxury Problems is Stott's hometown, Manchester. It's an intangible quality, and difficult to explain, but it feels that Stott has somehow distilled the essence of smoggy back streets into tracks like "Sleepless".
The producer's response to this is revealing: "There is a certain quality about acts from Manchester, there are no bells and whistles to them, they are very straightforward and that's the link to all the acts from the city. I've got a love of Joy Division even though they are a million miles away from what I am like as a producer and also The Cure and I was listening to that kind of music a lot when I made the album. I was also introduced to John Maus and he tries to emulate The Cure's basslines, that's probably why I like his work."
Yet despite his contention that Luxury Problems was influenced by wider, less obvious sounds and concepts, some more familiar elements are never too far from its soupy ether. "Numb" sees Skidmore's layered vocals framed against a shifting sea of droning noise and a lumbering rhythm, like Loveless-era MBV getting cosy with Kassem Mosse, "Lost And Found" features Skidmore hitting high operatic notes as her vocal emerges from a mangled bass and skittish techno percussion, her dreamy vocals are couched in the distant boom of a jungle sub-bass on "Sleepless", while "Hatch The Plan" harks back to abstract techno as Skidmore's angelic tones view with the sound of screeching percussion and a lumbering rhythm.
In the main, Luxury Problems is sludgy and slow-moving, but there's also a reference to the Millie & Andrea project on the raw break beats of "Up The Box". These sounds aren't a long way away from the music that shaped Stott's formative years, when as a teenager he stayed up late to tape jungle shows on the radio. "I'd listen to it on the way to school the next day. I also got into Autechre and Aphex Twin and a load of different tunes through people whose opinion I valued," he recalls. Indeed it's the interplay between Stott's menacing basslines, rave motifs and intricate percussion and Skidmore's ethereal vocals, coupled with the underlying sense of foreboding and menace that make Luxury Problems so memorable.
"It's great that it comes across like that," Andy says, clearly pleased. When it was suggested that I use a vocalist, I was worried that it would sound different to the normal way that I write tunes, but when I heard that bass coming from the speakers, that visceral bass, I knew that I still wanted that undertone as a counterpoint to her vocals. In the back of my mind I was saying what can we do to submerge it in sound, to brutalise it, but to leave it there –  that was the task that I set myself." Ahead of his work with Alison, Stott did a remix for Warp and followed a similar path, which involved him "doing something nasty underneath – one reviewer said it sounded like beauty meets the beast!" While vocals loom large on Luxury Problems, it would be incorrect to relegate Stott's role to that or mere technician, a lab operator who did Skidmore's bidding. He built the tracks around her voice, but a lot of his own life and experiences helped to shape the album.
"Me and my missus were expecting our child at the time, that's what that track ("Expecting") was inspired by. It may seem corny but it was a joyous time for us," he says. Andy adds that rather than reflecting that he has 'grown up', the album, like previous releases, makes reference to his own life. Given that he had become a father , "Sleepless' is self-explanatory, while "Leaving" marks his departure from full-time employment at Mercedes. So where did the album title itself come from? "I stole it," he admits. "I was doing a gig in Paris and there was another producer there that I got chatting to. He said he had to go back to Berlin after the gig and complete two big projects for major artists. He said 'I have luxury problems' and I said, 'I'm having that!'"
Call it serendipity or just coincidence, but during the recording process the album title proved relevant to events in Stott's private life. "Around the time that I heard the phrase, I had decided to leave work, which was a nice problem to have and I had moved all my gear from my house into a proper studio. There were so many similarities and references to what was happening in my own life," he explains.
"I was worried that using a vocalist would sound different to the normal way that I write tunes, but when I heard that bass coming from the speakers, that visceral bass, I knew that I still wanted that undertone as a counterpoint to her vocals"
Unsurprisingly then, Luxury Problems is a largely autobiographical work. At times, the references are obvious  – "Sleepless" and "Expecting" referring to Andy and his partner's imminent parenthood and them dealing with the exhausting first few weeks after the birth –  while in other places they are more oblique; "Lost & Found" is about Andy getting lost one night before a gig in Austria. "I like to name the track titles after events in my life so that I can look back years from now and say that's where I was at the time," he explains. Thanks to the inclusion of vocals, Luxury Problems is likely to boost Stott's profile in the States. He has already started to perform more and more live there –  including high-profile dates at New York's MoMA – but he says that performing tracks from the album may prove problematic.
"It would be difficult because I have taken so many little loops from Alison's vocal and I don't know how we'd do it live. At the same time, if someone proposed it, we have to make it work, but God knows what would come from it. Alison is very shy and doesn't wear glasses when she plays live so she doesn't have to see the first five rows." While we joke that pretty soon Andy will be riding in stretch limos and won't have time to take our calls, he is keen to remind Juno Plus of the role that Modern Love played in his life and his development as an artist. Unusually for an electronic music producer, he has stayed loyal to the label, and hasn't released original material for any other imprint. He attributes the long-lasting relationship to Modern Love's open-ended approach to A&Ring and their support for his artistic whims, like his decision to work with Skidmore.
"You can do what you want, just hand in anything you like," he says, adding that when he came to them with the Millie & Andrea project that "an avenue was created" for it in the form of the Daphne sub-label. "I'm in the best possible hands and they are super switched on. It's the first and only label that I have ever released on; I can't imagine it being so easy and straightforward with anyone else. It's not like working with a label, more like releasing music with your mates." There was only one stipulation from Stott about the album: it could only appear during the later stages of 2012. "I said to them that it was very autumnal and wintry and should be released towards the end of the year. It's the kind of music you listen to when it's getting dark at five o'clock." As the winter creeps in, every home should be subjected to this luxurious set of problems.
Richard Brophy