Listen: Bok Bok & Girl Unit Live @ Heaven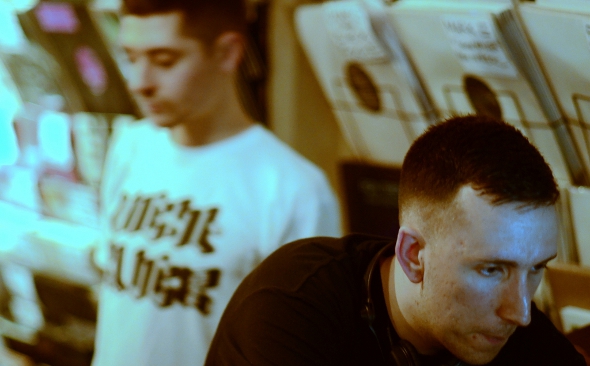 Listen to Night Slugs duo Bok Bok and Girl Unit lean through 30 minutes worth of material recorded live using strictly hardware.
The performance was allegedly a one off set from Bok Bok and Girl Unit done in unannounced support for bonafide popstar Kindness (who has close links with the Night Slugs family) last week and sees the duo rip through self styled bespoke versions of some Night Slugs classics; "Silo Pass", "Reminder"," Look", "Ensemble" and "Wut" all feature and were performed using an MPC, TR-909, Sequential Circuits Drumtraks, Juno 106, Polysix and FX – not a laptop in sight.
You can listen or download the live set below and the only regret we have from this 29 minute performance is that the duo didn't elect to slip any impromptu cover versions into the mix as homage to Kindness, a band reknowned for including Roy Davis Jnr and Womack & Womack classics in their live performances.
Header image by Photographic Manoeuvres In The Dark