Premiere: Heinrich Dressel – Abyssus Flumina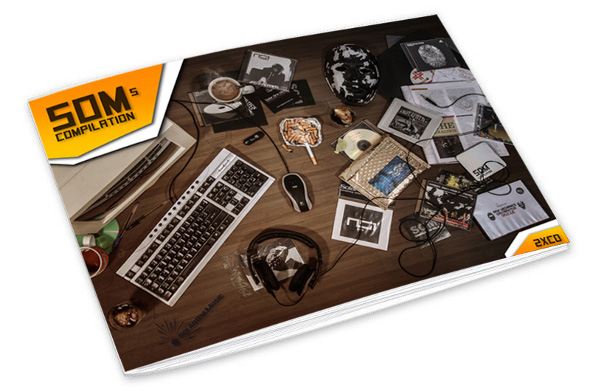 Solar One Music, the label co-run by German electro connoisseur The Exaltics, is set to release a bumper 22-track compilation next month – and we're premiering Heinrich Dressel's impressive contribution. 
Dressel founded the MinimalRome imprint with Gianluca Bertasi, while his musical talents were recently displayed with aplomb on the Sighing Melodies Thru The Graves mini album, released earlier this year on fellow Roman label Mannequin. Dressel's contribution to the forthcoming compilation SOM COMP.5 is very much a continuation of that album with "Abyssus Flumina", which you can stream in full below, a romantic concoction of sub aqueous synths, soundtracky melodies and pared back drum programming. The track will appear alongside electro-tinged cuts from a wealth of obscure European talent alongside some better known names such as =UHU= and Plant 43. The men behind Solar One – Robert Witschakowski aka The Exaltics and Nico Jagiella – also contribute a collaborative track in the shape of "Dipsosaurus Dorsalis".
SOM COMP.5 will be limited to 150 copies and is set for release in December, with the 2xCD packaged presented with an A4  magazine that features interviews with the featured artists.
Tracklisting:
CD 1
1. Hyboid – Sunrise Over Phobos
2. Arnold Steiner – Our Creator
3. Scape One – The Happiness Patrol
4. Sync 24 – Reality Change
5. CN – Interplanetary Walkway
6. DVS NME – Unobtanium
7. =UHU=- – India Mind
8. Headnoaks – Underwater Soul
9. Plant 43 – Fragmented Progress
10. Komarken Electronics – Svensk Elektronik
11. CPU – Mastermind
CD 2
1. Franck Sarrio – Army of Robots
2. Dcast Dynamics – Wormwood II
3. The Exaltics meets Crotaphytus – Dipsosaurus Dorsalis
4. Schmerzlabor – Untitled
5. Dioxine Waves – P.a.n.o.r.o.b.o.t
6. Elec Pt.1 – It Feels So…
7. Goliath – Cubist Life
8. Heinrich Dressel – Abyssus Flumina
9. Matti Turunen – Quantization Pattern
10. CRC – Eyes of Louise Brooks
11. Defekt – Memory-Select