Separate Mind: The art of gloom, late autumn dusk and the beating heart of middle America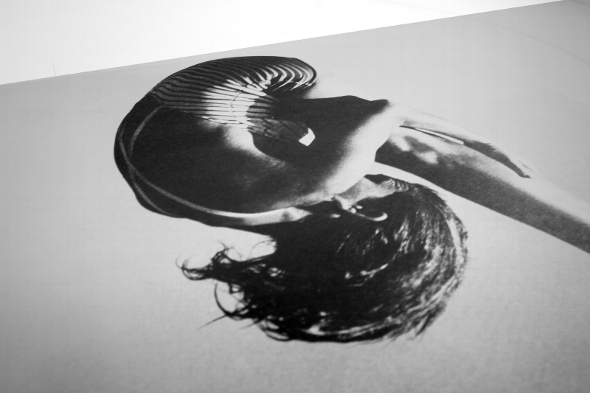 Autumn leaves get squishy underfoot, there's a noticeable chill in the smoggy air and darkness falls by six o'clock. Set against this fitting backdrop comes the release of the main contender for 2012's album of the year, Luxury Problems by Andy Stott.
In a year of excellent techno albums –  Delta Funktionen, Terrence Dixon, Silent Servant and Forward Strategy Group to name but a few – the affable Mancunian artist has delivered a work of staggering complexity and depth. Layered vocals, by turns dreamy, operatic and chirpy, are set to lumbering basslines, clanking assembly-line percussion and the occasional dance floor breakbeat or 4/4 segue. Stott's sound has some links to his previous work –  most obviously on the raw breaks of "Up The Box", which sounds like a happier, less frenetic version of his and Miles 'MLZ' Whittaker's Millie & Andrea's release – but Luxury Problems sees him deploy a new working methodology and approach and in so doing, he explores uncharted territory.
Stott's decision to work with a vocalist, his former piano teacher, largely explains why his modus operandi has changed. Speaking recently to this writer to this writer for a feature to be published on Juno Plus over the coming weeks, Andy said that the vocalist sent him acapellas in varying styles, some of which were already layered and looped. Stott's challenge was to marry them with his own arrangements and rhythms. "Lost & Found" features a mangled bass and clanging drums accompanying an eerie, atmospheric vocal, reminiscent of Dead Can Dance, while "Numb" boasts a  hypnotic layered voice, not radically dissimilar to the kooky Liz Frasier, getting it on to a gentle, pulsing groove. On "Leaving", the vocals are also dreamy and ethereal, but this time they are set against soft-focus ambience, a sense of calm and at oneness throughout the track similar to silent, windless fields covered in a fresh layer of snow.
There are however other, less peaceful elements at play. "Sleepless" is punctuated by the menacing swagger of a moody bass, "Expecting" is all droning low ends and creaky percussion, while "Hatch the Plan" is Stott's low-tempo version of classic UK hardcore, jarring riffs and techno bass underpinning a vocal that veers from angelic to ice cold. Familiar yet alien, new but with recognisable reference points, its underlying feeling is funereal and dusky, like it was recorded in a catacomb. It's also Stott's most adventurous work yet, a near masterpiece in the art of gloom. Churchno, anyone?
Maintaining this chilling mood is the new release on anonymous label Horizontal Ground from Samuel Kerridge, "Auris Interna". Presumably the work of a well-known producer trying something different, Horizontal Ground's spiky rhythms are largely absent here, with only the dubby groove of "Membranous Labyrinth", which is housed in a matrix of metallic slabs, making any concession to the dance floor. "In And Out" by contrast is all chiming melodies shot through with an eerie undercurrent, while "Remove Yourself" is oppressive sounding, its gloomy bass and an intangible sense of fresh, undiscovered horrors just around the corner prevailing. But it's on "Auditory System" that Kerridge – or whoever it really is – impresses the most. Like the cold, unsettling ambient of Biosphere's benchmark 1994 album, Patashnik, "System" is all clicks and whirrs, the hypnotic hum of servers and electronic pulses of satellite control systems vying with majestic organ playing for the listener's attention. Watch the movie Contact with the sound turned down and "Auditory System" playing on a loop to understand its importance.
"Familiar yet alien, new but with recognisable reference points, Luxury Problems' underlying feeling is funereal and dusky, like it was recorded in a catacomb"
NCW's latest release for Apartment Records doesn't follow a typical or predictable path. At around 12 minutes long each, both versions of "Pharaoh & The Goose" are minor epics. The A Side unfolds gradually and tantalisingly, soulful piano keys arriving a few minutes after the initial warm, textured groove. The killer element though is the vocal, what sounds like an indistinct snippet from an unnamed God botherer praising His powers of creation. It insinuates itself into the arrangement until it becomes as infectious as Daft Punk's unforgettable remix of Ian Pooley's "Chord Memory" or the main track on Lowtec's Workshop 06. If the A Side is the track that'll entice the casual listener, then the untitled B Side is aimed at DJs. It too begins with a hazy, atmospheric soundscape, but after a while the textures morph into a stripped rhythm powered on by rattling, metallic percussion, with acidic undercurrents providing extra momentum. The length of the tracks, the manner in which they gradually but seductively unfold, coupled with their more restrained tempos may turn off those in need of a quick fix, but this is as sublime and tripped out as techno gets.
It must be a month for long, teased out grooves and the latest release on Ulf Erikkson's Kontra Musik goes on for what seems like an eternity. Tyler Friedman's "Night In The Woods" starts off with detuned slivers of sound and tone, abstract listening material that was probably inspired by the abstract, glitchy house of Farben and Villalobos. After about three and a half minutes, Friedman decides to aim for the dance floor with the arrival of subtle kicks. The progression continues with chiming bells a la Efdemin and then a searing bass that transports the arrangement to a place many miles away from its beginnings. Friedman's inventiveness is to be admired, but it can't compare to the remix by Rivet. The reshaped "Woods" clocks in at eight minutes, but enough happens in that space of time to make it sound like it's twice the length. The mysterious one's version is much more direct and dance floor focused, with heavy beats and phased vocals introducing the arrangement. Like Friedman though, Rivet also understands the importance of progression and diversity and the vocals make way for ravey riffs shot through like blasts of laser. Midway through, the masked one pulls the brakes away and allows the groove to career into a Technicolor filtered break down – the highlight of a wildly vivid interpretation – before it returns to the drums-vocal interplay.
JT Stewart has been experimenting on the fringes of conventional electronic music under his $tinkworx guise for over a decade on labels like Delsin and Bunker. This year saw him release for the first time under his own name, debuting on fellow space cadet Newworldaquarium's Indische Buurt label and now for the Greek label Echovolt. Ophelia sees him embrace his love of Detroit techno, but with a far more organic twist. Nothing is as it seems here, and that is most apparent on "Vandaleur". It begins life as a standard deep techno cut, dreamy pads and a jerky rhythm combined. But then a visceral bass lends it a more menacing edge and the eerie spy movie synth changes it from retro-futuristic to simply retro, conjuring up images of shady men in Ray-Bans smoking filter less cigarettes as they wait for their contact to show up in the back streets of Marseilles. The title track is as cinematic, although on this occasion its melancholic piano lines and atmospheric synths are coupled with off beat drums and a sinewy bass, like a halfway house between Detroit techno and Aphex at his most understated. Only "Forgotten Hauler" reverts to more typical deep techno sounds and its shuffling 808s and dreamy synths unfold over a warm, acid-soaked bass that sees the arrangement soar onwards and upwards. Apparently there's a new JT Stewart release due soon – does this mean he has put his $tinkworx project on hold?
Moving from reinvention to resurrection, this writer is glad to see the return of DJ Linus. The German producer's work effortlessly sidestepped around the borders of house and techno during the late 90s – the current crop of mushy European deep house producers could learn a lot from his catalogue – and Initials have decided to relive one of his finest moments, "KB's Groove". This is the way house music should sound, a trippy acid line snaking through the arrangement, subtle washes of atmospheric chords lapping up against the groove and that resonating, spine-tingling, bowel-loosening male vocal deadpanning "when I feel good I think of you, I always feel this groove/when I feel happy and satisfied, I think of you, when I close my eyes, I think of you/when the DJ plays KB's groove, oh yes I do". Bar the odd Martin Luther King sample or R&B snippet, proper vocals are absent from modern house, and this is a reminder of what a powerful force they can be. Given that it's something of an undocumented classic, this writer won't question their motivations for remixing it – but more importantly, are the new versions any use? Kris Wadsworth certainly doesn't opt for a predictable approach. Dropping the vocals into a vat of downers and layering them in wiry acid, his grainy, woodblock beats exorcise any trace of the original version. The Analogue Cops opt for an entirely different angle, with a dense, chugging groove home to snippets of filtered vocal, thundering claps and a nagging riff insinuating itself into the track's core. It's impressive, well-weighted and sophisticated, but not quite as evocative as the original.
Browsing through online and offline shelves, it's depressingly obvious that many, many techno producers are trying to ape the sound of Surgeon and Regis. The vast majority of these hat-doffing exercises lack the ingredients that both producer have in spades: imagination and a fuck you attitude. Both of these attributes are in plain view on the duo's Where Pail Limbs Lie, the first record under their controversially titled British Murder Boys project – especially controversial for a reviewer who was a kid during the Troubles – in a number of years. "Dead Sun" sounds like a more pacey, souped-up Kalon, its muscular rhythms housing harsh, jarring riffs, Sandwell-esque drones and midway through a ghostly screech that could be the sound of a thousand dead souls being re-awakened. In the outro, the chirping of birds and bursts of guitar are possible nods to O'Connor's post-Sandwell solo projects. "In Another Country" isn't as detailed; there's a lithe metallic rhythm at its core and synths that start off spacey and layered but which gradually turn hypnotic, droning and foreboding, as if the duo are indirectly warning would-be imitators to keep away.
"The tone of Midwest Whippersnappers is a universe away from the Republican-supporting Las Vegas-loving stillbirth that EDM has become Stateside"
Paul Birken and Freddy Fresh could never be accused of basking in others' glory. The veterans of the US techno / rave scene both feature on Midwest Whippersnappers, the latest release on Sunil Sharpe's Earwiggle label. The tone of this release is a universe away from the Republican-supporting Las Vegas-loving stillbirth that EDM has become Stateside. Is it unfair to compare these two wildly different worlds or a wholly pointless exercise, like trying to equate Lady Gaga to the Butthole Surfers? Maybe it is worth highlighting, if only for the benefit of history or in the hope that a passing life form will be able to understand and appreciate the gaping chasm that exists between Kaskade's Mormon pop-dance and Birken and Fresh's "Fate Of 38", a brilliant, depraved analogue techno bomb. Those hollering vocal samples, the noisy, and aggressive percussion and that malevolent acid line are the by-product of two decades spent tweaking hardware in stale sweat-soaked basements. The duo's "Fifty Is Shifty" is even nastier; the drums are more electro oriented, but the panel-beating riffs, discordant shrieks as chunks of metal are torn apart ensures that it's the most abrasive techno track since Neil Landstrumm's "Brown by August". Meanwhile, Birken's "Acid Youth of Malibu" is enough to give Tipper Gore a heart attack, as gritty acid lines combine with gnarly basslines to create an undercurrent of oppression and a sense of unease. Fresh drops the intensity levels and returns to his B-Boy past with "Years Back", its stuttering rhythm and thick layers of bass hosting cinematic synths, but by that stage the damage has been done, the heart ripped, still beating, from middle America.
Richard Brophy