Andy Stott – Luxury Problems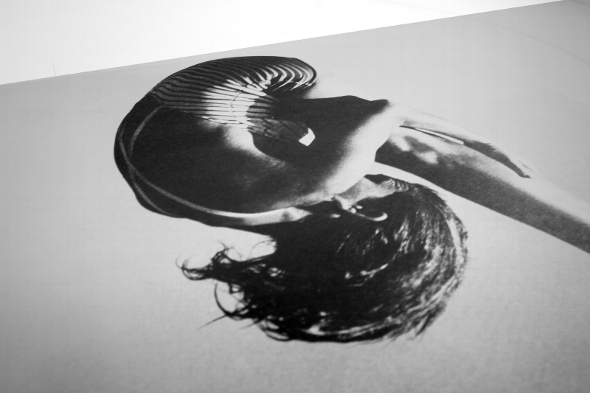 Not enough foam in your latte? Wi-fi connection down in your local Starbucks? These are first-world problems. Mancunian producer Andy Stott has taken these slight disruptions to western repose as the starting point for his new album, and as many artists are wont to do, has exaggerated them to the nth degree.
In Stott's world, such problems are magnified until they reach luxury status –  yet as the album shows, he has used challenges, not matter how small or irrelevant, to his and our advantage. Luxury Problems sees Stott freed from his day job at last, but also working with a vocalist for the first time and living in the twilight world of new parenthood, when 4am slides into dawn and early morning eases seamlessly into lunchtime.
It is in this grey, undefined place that Luxury Problems operates. Whereas in the past, his productions flitted from acid trax to dub techno and old school hardcore, this time the terrain is more vague, unmapped, with only some oblique reference points to guide the listener. Adding to this sense of the unfamiliar are Alison Skidmore's vocals. By turns dreamy and ethereal, as they navigate their way through Stott's hazy sound design of "Numb", atmospheric and angelic on the half-paced techno of "Hatch The Plan" or operatic and Liz Frazer-esque as they emerge unharmed from the mangled bass on "Lost & Found", her contribution plays a huge role in pushing Luxury Problems from the realms of the good to the great.
Stott's production prowess should not be forgotten either though; the rigid metronome percussion on "Lost & Found" and the menacing bass that seeps through on "Sleepless" and the Millie & Andrea-referencing "Up The Box" are all testament to the many production approaches he has experimented with. However, this time his work is more understated – witness the way that the droning bass progresses through "Expecting" –  and sees the Manchester producer prioritise texture and subtlety over efficacy and function. Welcome to a brave new world of pain.
Richard Brophy 
Tracklisting:
1. Numb
2. Lost and Found
3. Sleepless
4. Hatch The Plan
5. Expecting
6. Luxury Problems
7. Up The Box
8. Leaving