Software ready plump Oneohtrix Point Never reissue
Oneohtrix Point Never completists rejoice – Software will release a bumper sounding boxset of early and rare material next month.
Entitled Rifts, the set essentially looks to expand on the 2009 compilation of the same name released on Carlos Giffoni's No Fun Productions label, which featured tracks from three of Lopatin's early LPs under the Oneohtrix Point Never moniker scattered across two CDs along with tracks from various rare and out of print CDr and cassette releases.
This updated and expanded edition now comes in both 5xLP and triple CD format, presenting Betrayed In The Octagon, Russian Mind and Zones Without People in their original album context and supported by a raft of extra rare and out of print material. Many of the extra tracks that featured on the No Fun Productions release are present but Software have also dug further into the OPN archives to collate material from cassette only releases on NNA Tapes, Utmarken and Catholic Tapes.
News of this deluxe boxset arrives with the following gem of a press release quote from Software: "With Rifts it is possible to zoom out on the OPN project and recognize Lopatin as both an auteur and alchemist; achieving a signature sound while drawing on a buried history of electronic music." It's the vinyl edition that sounds pretty special to us, with a deluxe slipcase housing each individually jacketed LP and just a one off pressing of 1,000 copies promised by the label.
Edit: According to Lopatin himself, the tracklisting for the LP and CD boxsets will be the same, though  how the extra tracks are spread across each CD is yet to be confirmed.
Software will release Rifts by Oneohtrix Point Never on 5xLP and Triple CD formats on November 19.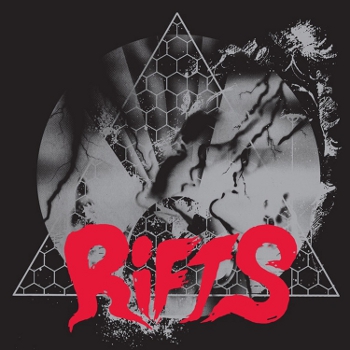 Vinyl Tracklisting:
LP 1: Betrayed In The Octagon
1. Woe Is The Transgression I
2. Behind The Bank
3. Eyeballs
4. Betrayed In The Octagon
5. Woe Is The Transgression II
6. Parallel Minds
7. Laser To Laser
LP 2: Russian Mind
1. Months
2. Physical Memory
3. Grief And Repetition
4. Russian Mind
5. Time Decanted
6. Immanence
LP 3: Zones Without People
1. Computer Vision
2. Format & Journey North
3. Zones Without People
4. Learning To Control Myself
5. Disconnecting Entirely
6. Emil Cioran
7. Hyperdawn
LP 4: Drawn And Quartered
1. Lovergirls Precinct
2. Ships Without Meaning
3. Terminator Lake
4. Transmat Memories
5. A Pact Between Strangers
6. When I Get Back From New York
7. I Know It's Taking Pictures From Another Plane (Inside Your Sun)
LP 5: The Fall Into Time
1. Blue Drive
2. The Trouble With Being Born
3. Sand Partina
4. Melancholy Descriptions Of Simple 3D Environments
5. Memory Vague
6. KGB Nights