Listen: Theo Parrish – Falling Up (Upperground Orchestra Re-imagination)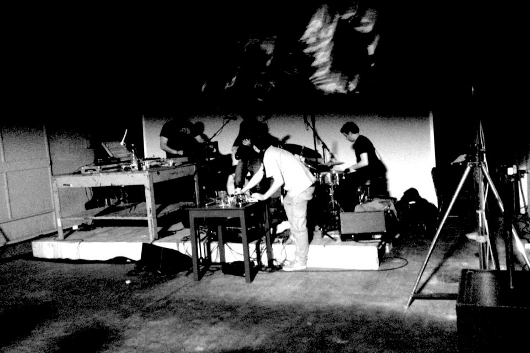 How do you attempt to remix a track that's already been graced with an iconic revision from one of the best in the game? In the case of Upperground Orchestra, rip it up and start all over again.
Their remix of Theo Parrish's beautifully ugly "Falling Up" soon to arrive as part of a worthy looking Third Ear 12″ truly complements tha highly lauded effort from Carl Craig. Led by Raibih Beaini, the Upperground Orchestra wisely eschew the sense of streamlined impending drama the Planet E don went with in favour of a suitably sprawling cosmic approach, where those sax notes are perhaps the one audible element of the original to remain intact.