Darling Farah Body Remixed announced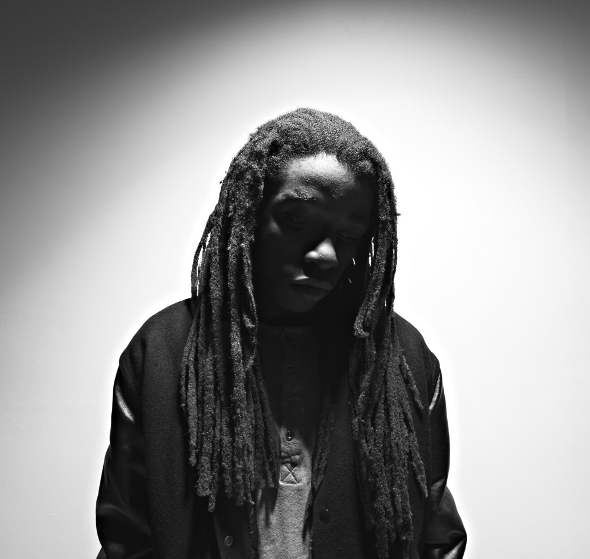 Tracks from the superlative debut album from Darling Farah have been remixed by Jimmy Edgar, Lando Kal and Bambounou for a forthcoming release on Civil Music.
The producer, real name Kamau Baaqi, has developed a strong working relationship with the London based Civil Music, with several noteworthy EPs preceding Body, his debut album released earlier this year. Whilst much is made of Baaqi's somewhat unique upbringing which has seen him trade Detroit for the UAE before moving to London, focusing on this nomadic journey distracts from what's been one of this year's most captivating debut sets, sporting an arresting aesthetic which subverts the stylistic traditions of house and techno in a truly rewarding fashion.
Given the stylistic nature of the album, it's natural that artist and label would deem it appropriate for revision and it seems they've chosen wisely in who to approach to tease out new ideas, with Baaqi's fellow Detroit native Jimmy Edgar naturally the most high profile commission. The Hotflush artist tackles the title track and delivers a remix filled with the kind of 90s house motifs that his label boss Paul Rose would undoubtedly approve of. Fellow Berlin resident Lando Kal remixes "Aangel", while Darling Farah provides his own live edit of the same track, and rising Parisian producer Bambounou adds to the anticipation for his forthcoming debut album on 50 Weapons with a darkly techno flavoured remix of "Fortune". You can check out a preview of all four remixes below.
Civil Music will release Body Remixes by Darling Farah on 12″ and download formats on October 22.


Tracklisting:
A1. Aaangel (Darling Farah's Live Edit)
A2. Aaangel (Lando Kal Remix)
AA1. Body (Jimmy Edgar Remix)
AA2. Fortune (Bambounou Remix)