Illum Sphere debuts on Young Turks with Birthday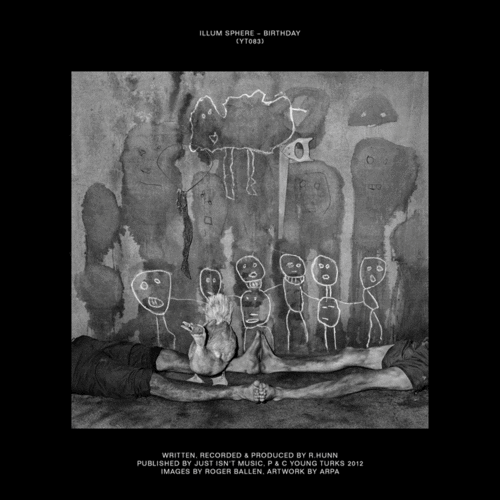 Young Turks have found some time amidst dealing with the clamour for the forthcoming album from The xx to ready a release from Mancunian producer Illum Sphere.
Part of the Hoya Hoya collective, Illum Sphere first surfaced in 2009 with the Incoming EP on Fat City and has subseqeuntly released more material on the hometown imprint as well as gracing the likes of Brownswood, 3024 and Tectonic with his brand of music that's hard to pin down without launching into some embarassing genre names. The former RBMA participant known to friends and family as Ryan Hunn is no stranger to the Ladbroke Grove label, having contributed to that King Of The Limbs Remix project last year overseen by Young Turks parent label XL Recordings. More recently, Illum Sphere remixed New York duo Chairlfit as part of series of remix 12″s due out on Young Turks.
His full debut for Young Turks is called Birthdays and will arrive early next month, following the label's trend of releasing music accompanied by some high brow design concepts – as anyone who invested in the recent SBTRKT 12″ with lenticular sleeve will attest. The two track 12″ comes in some particularly flossy interchangeable artwork produced in collaboration with ARPA design and photographer Roger Ballen. According to the press release, the design concept was "to create an object which was physically dynamic and unusual without distracting from or interfering with the music and photograph".
Musically, the two tracks are typically hard to pin down, with the title track constantly threatening to veer off the four four grid that drives it thanks to some delightfully smeared vocal samples and heavily degraded strings. Alongside this, the amusingly titled "H808er" provides some nice contrast, with the percussive clarity and  unpredictably explosive synth lines of the opening moments unfurling into a delightfully harmonic techno track. You can listen to the latter in all its glory via the YouTube video below.
Young Turks will release Birthdays by Illum Sphere across download and limited vinyl formats on September 3.