Dam Mantle preps debut album Brothers Fowl – stream lead track
The Notown Recordings label will release Brothers Fowl, the debut album from Glasgow based producer Dam Mantle in October.
Founded by droll Berlin based producer Gold Panda, Notown Recordings was largely used to release his own critically acclaimed material until earlier this year when the label signalled their intentions to focus on music that was less golden and panda-like with the release of Luke Abbott's five track Modern Driveway EP. The news of Dam Mantle prepping his debut album for the label is a further statement of their ambitions.
Originally from Kent, Dam Mantle aka "reflective" artist and musician Tom Marshallsay moved to Glasgow to study four years ago and has become intertwined with the city's omnipresent and vibrant music scene thanks to a succesion of well received releases that drew on a rich tapestry of kaleidoscopic sounds on his own Growing label as well as the Halleluwah Hits and GETME! imprints – the 2011 release We on the latter label remains a Juno Plus office favourite.
Should you want an advance taste of Brothers Fowl you are in luck, as Notown have elected to make album track "Canterbury Part 1" available for free download, either via the below Soundcloud player or as part of a two track digital release along with non-album track "Full Moon & Moth" which can be downloaded here.
Notown Recordings will release Brothers Fowl by Dam Mantle across double vinyl and digital formats on October 8.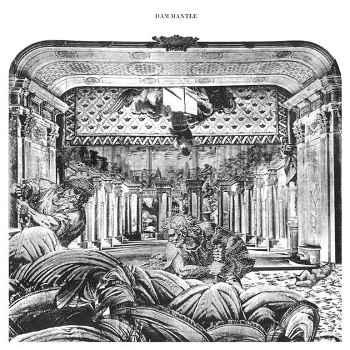 Tracklisting:
1. Canterbury Pt.1
2. Canterbury Pt.2
3. Lifting
4. RGB
5. Brothers Fowl
6. Blueberry
7. Ish
8. Spirit