Running Back collar Theo Parrish for Hand Made EP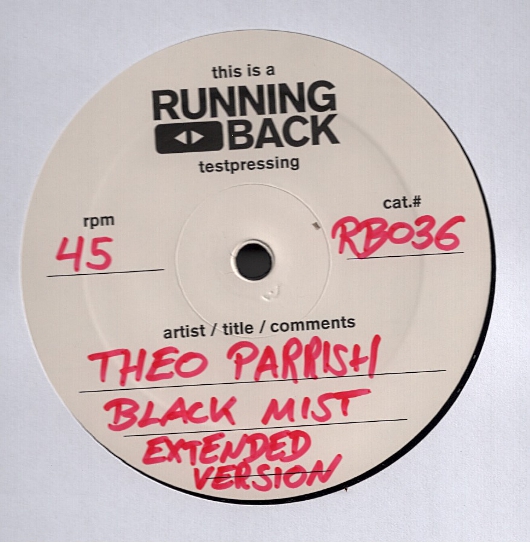 Theo Parrish will follow that divisive Any Other Styles EP with a debut release on the Running Back imprint.
As you can probably tell, we are big fans of Gerd Janson's label at Juno Plus, with Running Back regularly releasing quality records across the house, disco and techno board with the minimum of fuss – this year alone has seen absurbist Vatican house from BDI one moment and rippling Todd Terje edits of ultra rare Aksel Friberg Italo gems the next.
The Sound Signature boss is no stranger to Running Back, having contributed two remixes to the Helium Robots 12″ that surfaced earlier this year. Centre stage on the forthcoming release is an extended take on "Black Mist", a track that originally featured on the highly prized 3×12″ Sketches set released in 2010 and is currently listed on Discogs for a rather ambitious $499.98.
Complementing this 45 rpm gut puncher, Running Back have teased two unreleased cuts out of Parrish in the shape of "Pop Off" and "Wild Out", which both demonstrate there is no relent in his somewhat far out production curve. Indeed, the Running Back press release quite aptly describes the latter cut as "a Theo Parrish demo for Dance Mania after he came back from listening to Lil Louis at the Bismark Pavilion".
Running Back will release the Hand Made EP by Theo Parrish on August 27.
Tracklisting:
A1. Black Mist (extended version)
B1. Pop Off
B2. Wild Out