Listen: Perseus Traxx / Aroy Dee – Hope EP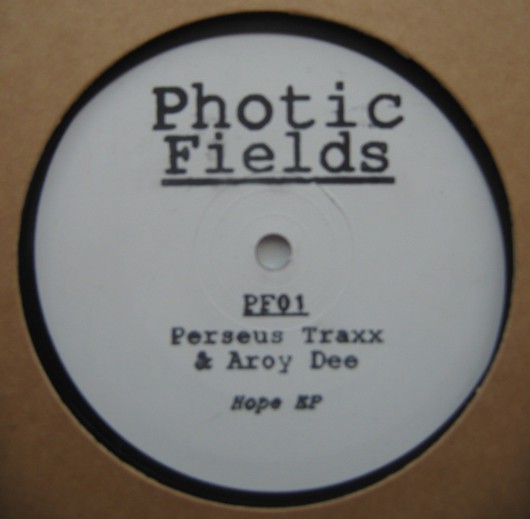 New Dutch label Photic Fields will launch in September with a spilt release from two of Juno Plus's favourite purveyors of rugged, emotion drenched analogue grooves: Perseus Traxx and Aroy Dee. 
Both Dee, the chief of established house and techno label M>O>S Recordings, and Traxx (real name Nigel Rogers), a former Juno Plus podcaster with releases for Bunker, M>O>S and Boe already under his belt, have contributed two tracks each to the 12″, entitled Hope. As far as debut releases go, it constitutes something of a coup for the Nijmegen based label which has already scored a distribution deal with Rotterdam based juggernaut Clone.
Photic Fields will release Hope on limited white label vinyl on September 1, 2012. You can listen to clips of all four tracks set to appear on the EP via the Soundcloud player below.
Tracklisting:
A1. Perseus Traxx – The Girl I've Never Met
A2. Perseus Traxx – Don't Turn
B1. Aroy Dee – Clouds
B2. Aroy Dee – Flames