Italians Do It Better announce After Dark 2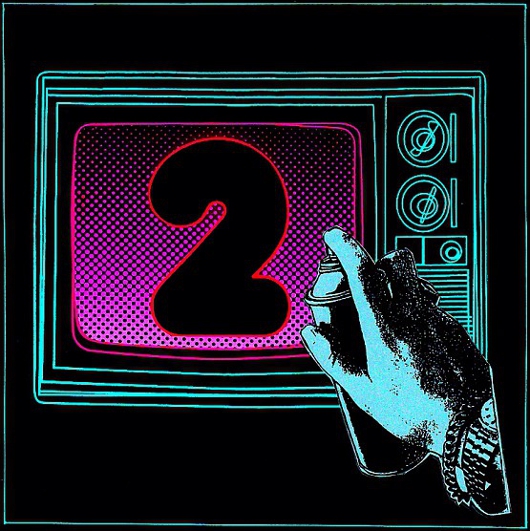 Some five years after the seminal After Dark compilation was released, Italians Do It Better will finally release a second edition.
Released by Italians Do It Better in it's infancy back in 2007, After Dark is perhaps one of the more enduring moments from the post blog era and introduced the world to the Italo flecked delights of Johnny Jewel fronted acts such as Chromatics and Glass Candy. The full details of a self styled "epic sequel" to the compilation have been a long time coming, with label boss Mike Simonetti revealing plans were in motion on the Italians Do It Better blog back in 2010, with a working title of Into The Black (After Dark 2.)
Now simply titled After Dark 2, the forthcoming sixteen track compilation will be released on gold glittered triple vinyl and features new and exclusive material from Italians Do It Better stalwarts such as the aforementioned Chromatics and Glass Candy along with the likes of Symmetry, Desire, Farah, Twisted Wires and Appaloosa.
Italians Do It Better will release After Dark 2 on October 15.
Tracklisting:
1. Glass Candy: "Warm in the Winter"
2. Mirage: "Let's Kiss"
3.Desire: "The Nightshift"
4. Appaloosa: "Fill the Blanks"
5. Glass Candy: "Pain Relief Is Fun"
6. Chromatics: "House of Models"
7. Symmetry: "Heart of Darkness"
8. Twisted Wires: "Half Lives"
9. Glass Candy: "The Possessed"
10. Desire: "Tears From Heaven"
11. Chromatics: "Johanna"
12. Farah: "Into Eternity"
13. Mirage: "Lucifer"
14. Glass Candy: "Soft Celebration"
15. Chromatics: "Looking for Love"
16. Glass Candy: "The Price"