Daniel Avery signs to Phantasy Sounds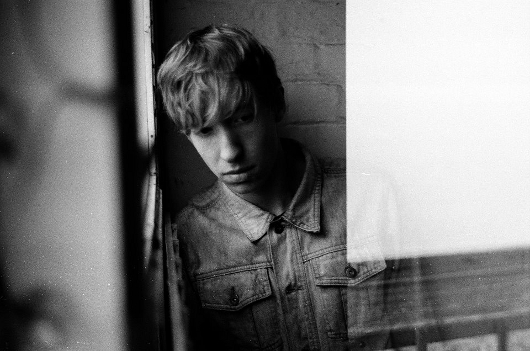 The star of London based producer Daniel Avery continues to rise, with news he has signed to Erol Alkan's Phantasy Sounds label and will release an EP for the imprint later this month.
Witnessing the DJing of Erol Alkan is often cited, along with fellow veterans Andrew Weatherall and Justin Robertson, as a major influence in Avery's decision to undertake the life of DJ and producer, and his signing to Phantasy essentially means the producer formerly known as Stopmakingme has realised a long held ambition to work with all three. The sometimes morose looking Avery and Robertson have collaborated on a number of releases and remixes together over the years for labels such as Tigersushi, Future Classic and How The Other Half Lives, while Avery's most recent release on Throne of Blood featured a typically louche remix from Sir Weatherall.
The forthcoming Need Electric EP sees a more prominent usage of vocals from Avery than his previous material, with what sounds like his own voice creepily riding a stripped down drum machine arrangement on "Taste", while the Weatherall indebted rockabilly disco vibe of "The Eagle" features vocals from Scarlet Ettiene, a London based American producer and vocalist who Avery has remixed in the past. Check the latest Beats In Space to get a grip of the title track, and in keeping with Phantasy Sound's growing reputation for fancy vinyl (remember that 12″ CDr right), the twelve inch comes replete with some locked grooves for the more adventurous DJs.
Phantasy Sound will release the Need Electric EP by Daniel Avery on June 25.
Tracklisting:
A1. Need Electric
A2. Taste
B1. One In The Wave
B2. The Eagle