Bicep get a feel for Aus Music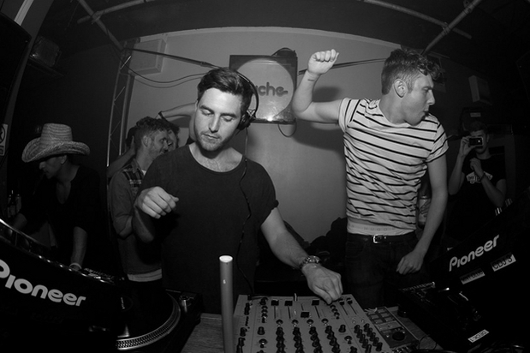 There's been whispers of this for a while now, but Will Saul's Aus Music label today revealed the full details of a forthcoming release from rising production duo Bicep.
At one point charted for great things by this very site, the Bicep duo of Andy Ferguson and Matt McBriar have risen from the ranks of writing about the music they love for the perennially amusing and on-point blog Feel My Bicep into a burger loving production outfit whose original music and remixes have graced an increasingly impressive number of labels including Throne Of Blood, Tusk Wax, RVNG Intl and Wolf Music.
News of their debut on Aus follows on from Bicep launching the newly minted Love Fever label with the hugely popular New Jersey bumper "$tripper." Intriguingly, the EP slated for release next month has Bicep collaborating with fellow Tusk Wax alumnus Ejeca on one track ("You") and the mysterious Omar Odyssey on the other "Don't Do It". Accompanying this, Panorama Bar resident Steffi has been commissioned to remix the Bicep & Ejeca track.
Aus Music will release You/Don't Do It by Bicep and friends on 12″ and digital formats on July 16.
Tracklisting:
A1. Bicep & Ejeca 'You'
A2. Bicep & Omar Odyssey 'Don't Do It'
B1. Bicep & Ejeca 'You' (Steffi Remix)