Nick Höppner mixes Panorama Bar 04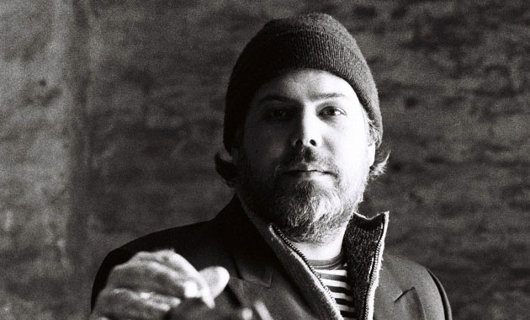 Ostgut Ton chief Nick Höppner will mix the fourth instalment in the Panorama Bar series, following previous efforts from Tama Sumo, Cassy and Prosumer.
The erstwhile My My producer has been in charge of Ostgut Ton – the label spawned from the infamous Berghain/Panorama Bar club – since it launched in 2005. He's long commanded the respect of the Panorama Bar faithful for his tightly mixed, uber-deep, heads down style of DJing.
He maintains a relatively low profile, often keeping things locked down in Room 2 of Ostgut parties outside Berlin while the label's bigger names pack out the main room. This fact is reflected in the cover art for Panorama Bar 04, which seems to show Höppner's silhouette against the tiles behind the Panorama Bar DJ booth.
The tracklisting for the mix reveals a smattering of unreleased material from the likes of Jon McMillion, The Mole, Matthew Styles and Dexter, with an intriguing cross section of European and U.S. deep house. The mix finishes on Andrés' outstanding "New For U", which looks destined to become a "Deep Burnt" style underground anthem.
Ostgut Ton will release Panorama Bar 04 on July 2, 2012. For some extra reading, check out our 2010 interview with Höppner.
Tracklisting:
1. Jon McMillion – T-Station (previously unreleased)
2. Furry Phreaks – Lament For A Dead Computer Part 1
3. Fabrizio Mammarella – Way Out
4. Matthew Styles – Liquid Sky (previously unreleased)
5. Chateau Flight – Welcome (Full Lenght Meex)
6. DJ Gregory – Attend 1
7. The Mole – Hippy Speedball (previously unreleased)
8. Quince – Alfa
9. Manoo – Abyss
10. Like This Productions – Fixation
11. Carsten Jost – Divide Et Impera (K.Lakizz Remix)
12. Whirlpool Productions – One, Two
13. Swan – Can You Rock To This?
14. Gary Martin – Pimping People In High Places (Woodward Ave Mix)
15. Dez Williams – Emotional Blackmail
16. Dexter – X7D (previously unreleased)
17. Americhord – Midnight
18. Scott Grooves – Detroit 808
19. DJ Emanuel – Untitled
20. Andrés – New For U