Download: Helium Robots – Free EP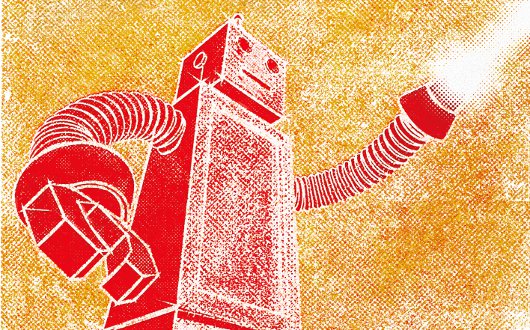 In anticipation of their debut album, Helium Robots are offering a free EP, downloadable from their Tumblr page.
Those in the know should be familiar with Helium Robots by now; originally an alias for Ewan Willmott to slip out a few fuzzy analogue jams on the now defunct Dissident label, Helium Robots returned after a long absence sporting a new member in Lydia Jones and Jarza, an excellent EP for Running Back that featured two superlative Theo Parrish remixes.
Those that are new to their analogue-heavy, slightly off-kilter sonic world however, should make their way to the Helium Robots Tumblr page where a three track EP is available for free download and immerse themselves accordingly. Their debut album Voltopia meanwhile will finally be arriving through This Is Music on May 28, preceded by a number of EPs released on a fortnightly basis, commencing with Bring Drinking on April 16 and which include remixes from Tuff City Kids and Brassica among others.