Underground Resistance readies new EPs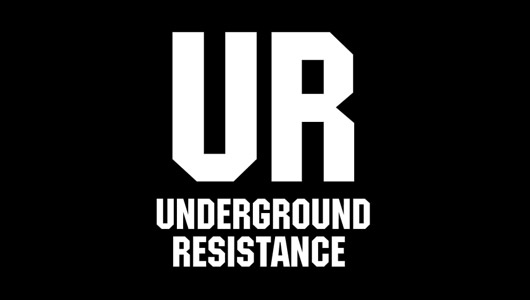 Legendary Detroit techno label Underground Resistance has announced its next two releases; a redux of 'Mad' Mike Bank's Ambush EP and a new 12" from Nomadico.
Ambush by The Hostile (aka UR founder Banks) was first released in 1997 in a ridiculously cool army combat record sleeve. This time round the 12″ will include the original 7" versions of "Scalper" and "Burning Spear", alongside edits of "Ambush" and "Silicon Saigon" from long-time UR affiliate DJ Skurge. You can stream a snippet of the Skurge edit of "Ambush" via the YouTube player below.
Also set for release is Ganas, the latest EP from Nomadico (real name Dan Caballero, aka DJ Dex), which includes two remixes of the title track, one from the in-house UR production unit and a People Unite Drum Mix, as well as another original cut in "In Your Blood". The release is dedicated to Bolivian professor Jaime Escalante, who died in 2010. He was portrayed in the 1998 movie Stand & Deliver, directed by Ramon Menendez.
No word on an exact release date yet, but keep an eye on Juno Plus for more details as they emerge.
The Hostile – Ambush Redux tracklisting:
A1. Ambush (DJ Skurge Edit)
A2. Scalper
B1. Silicon Saigon (DJ Skurge Redux)
B2. Burning Spear
Nomadico – Ganas tracklisting:
A1. Ganas (Original Mix)
A2. Ganas (People Unite Drum Mix)
B1. Ganas (UR Mix)
B2. In Your Blood