Slugabed readies crystal-inspired Time Team LP for Ninja Tune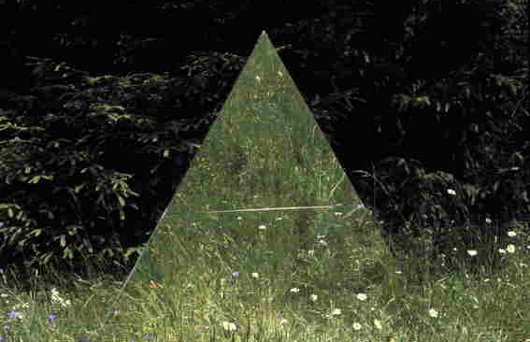 Ninja Tune have announced the forthcoming release of Time Team, the debut album from Bath-based producer Slugabed.

The 23-year-old, real name Greg Feldwick, has already released material on a host of respected labels including Stuff, Ramp and Planet Mu. He joined the Ninja Tune stable in 2011, releasing the Sun Too Bright Turn It Off and Moonbeam Rider EPs.
In a press release distributed by Ninja Tune, Feldwick says the album's concept is based on his interest in hexagonal crystals, which, apparently, "have a unique directionality (and) must be aligned and oriented with Earth's spin axis for every crystal in the inner core".
The press release continues: "This idea led him to try a computational experiment. If all the crystals must point in the same direction, why not one big crystal? Could an iron ball 1,500 miles across be a single crystal? Unheard of until now, the idea has prompted realisation that the temperature-pressure extremes of the inner core offer ideal conditions for crystal growth.  Slugabed's high-pressure laboratories have conducted numerous experiments to test these theories. The article "Time Team" is a concise documentation of these experiments."
Somewhat less cryptically, Feldwick also states that the album is inspired by "deep feelings about mostly inexpressible things".
Ninja Tune will release Time Team by Slugabed on May 9, 2012.
Tracklisting:
1. New Worlds
2. Sex
3. All This Time
4. Moonbeam Rider
5. Travel Sweets
6. Unicorn Suplex
7. Dragon Drums
8. Mountains Come Out Of The Sky
9. Grandma Paints Nice
10. Climbing A Tree
11. Earth Claps
12. It's When The Future Falls Plop On Your Head