Julio Bashmore and Mosca to host Radio 1 shows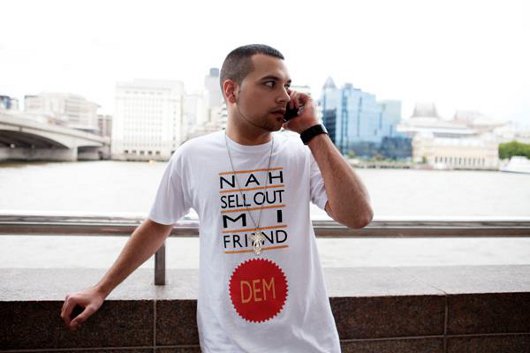 UK producers Mosca (pictured above) and Julio Bashmore have scored coveted spots co-hosting the In New DJs We Trust show on BBC Radio 1.

They will share the duties with B-Traits and Jordan on a four weekly rotation, it emerged today. The new foursome will replace electro house toting duo Jaymo and Andy George, who according to the BBC, "will be leaving the In New DJs We Trust roster but will remain part of the of Radio 1 family, covering for DJs such as Annie Nightingale and Pete Tong". The shows will be aired from 9-10pm on Thursday evenings.
Mosca rose to prominence last year with the memorable "Bax/Done Me Wrong" single for Numbers, which he followed up with an EP for Martyn's 3024 imprint. The Bristol-based Bashmore, meanwhile, has enjoyed a momentous 18 months with releases on PMR, the Futureboogie imprint he co-runs and the aforementioned 3024 among others. Both producers scored top 10 hits in the Juno Plus Best Of 2011 shakedown.
In a statement posted on the BBC website, Radio 1 & 1Xtra Controller Ben Cooper said he hoped the changes would attract more young listeners to the station. Several other changes have been made to the Radio 1 and 1Xtra schedule, which you can check out here.
The changes will come into affect on April 2, 2012.