Premiere: Bob Chance – Wild It's Broken (Test Pressing Version)
We are delighted to premiere a track from the debut release on newly minted reissue label, Emotional Rescue.
The track in question is Bob Chance's "Wild It's Broken", which first surfaced on Test Pressing in 1973 and is an exceedingly rare – and raw – slice of hazy West Coast psyche-disco-rock; Bob himself reckons only 10 copies were made.
A round of applause then to Chris Galloway and Stuart Leath's Emotional Rescue imprint, who are releasing remastered versions of the test pressing cut alongside the later reworked single version. We suggest you also keep your eyes peeled for Emotional Rescue's sister label, Emotional Response, which has some intriguing original material planned for release this year.
We are now streaming the test pressing version exclusively – check it out via the Soundcloud player below. The 7″ will be released on January 30, 2012.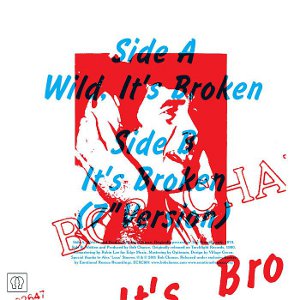 Tracklisting:
A1 – Wild It's Broken (Test Pressing Version)
B1 – It's Broken (Original 7" Version)