New Year's Eve party picks 2011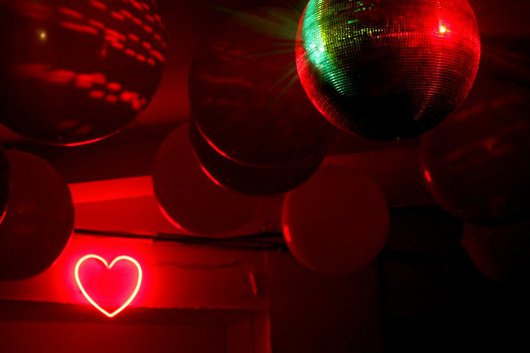 Another New Year's Eve is almost upon us, and once again it looks set to be a massive night in terms of choice for the discerning clubber. London residents are spoiled, with one of the most diverse selection of parties anywhere in the world, whilst residents of Europe's other clubbing hotspots have much to get excited about.
If the prospect of trawling the internet looking for the best of these nights out to see in 2012 fills you with the same sense of dread as spending the changing of the clocks watching Jools Holland's Hootenanny, then look no further, as we've selected some of the most interesting parties this New Year's Eve party season, with a few from New Year's Day for those still standing.
New Year's Eve
London
Tief NYE Party, Corsica Studios
Line-up: Scuba vs SCB, Joy Orbison, Will Saul, Wbeeza, Greymatter and more
Cost: £30.00, details here
Corsica Studios have handed over New Year's Eve duties this year to their newest in-house night Tief, and they've assembled one of the most interesting New Year's Eve line-ups of those treading the fine line between deep house and techno. Joy Orbison and Will Saul can always be relied on to provide varied party starting sets, but most interesting is the prospect of Paul Rose going head to head with himself as he provides what we can only assume is a DJ set combining elements of his Scuba and SCB monikers.
Beat Dimension NYE Party, Netil House
Line-up: Space Dimension Controller, xxxy, Pariah, Breach and more
Cost: £18.00, details here
Anyone who has been to one of R&S Records' recent parties will be know just how great Pariah and Space Dimension Controller can be when they get behind the decks, and with xxxy joining them at Hackney's Netil House, expect this party to provide all of the post-everything thrills one could want from New Year's Eve.
Plastic People NYE Party
Line-up: Floating Points, Marcellus Pittman
Cost: £20.00, details here
Put quite simply, Plastic People is one the best clubs in London, with an atmosphere and soundsystem that is unmatched anywhere else in the capital. Floating Points has been curating some seriously interesting nights at the club in 2011, and wisely, he's been handed the reins for New Year's Eve, bringing Marcellus Pittman all the way from Detroit for the evening. Of course Floating Points himself is a formidable crate digger, and will undoubtedly provide one of the evening's more interesting sets.
Urban Nerds & Basslaced ft Swamp81 vs Numbers, Hearn Street Car Park
Line-up: Loefah, Boddika, Pinch, Jackmaster b2b Oneman, Deadboy, Redinho, Spencer and more
Cost: £35.00, details here
For all out warehouse party action, Urban Nerds & Basslaced seem to have got New Year's Eve locked down with Swamp81 and Numbers going head to head in what is the capital's most comprehensive NYE  line-up of bass and dubstep superstars. With Boddika's productions defining bass music in 2011, his set is not to be missed, along with Jackmaster, whose Fabriclive mix this year proved his already formidable reputation as a DJ.
Feel My Bicep NYE Special, White Horse
Line-up: Bicep, A&A (Love Fever) and more
Cost: £10.00, details here
Those looking for something a little more intimate this New Year's Eve should look no further than Plastic People residents Bicep, who will be taking over the newly refurbished White Horse in Hoxton Street for what promises to be a long running night of sleazy house beats, with special guests promised throughout the night.
Manchester
Open Plan NYE with Shackleton & Manchester Super Friends, Kraak Gallery
Line-up: Shackleton, Monkovic, Douglas Quaid and more
Cost: £20.00, details here
With most of the big names in Manchester being kept for the Warehouse Project's closing party the next day, our advice would be to save yourself if you're in the city this New Year's Eve, and check out this intimate party with a rare performance from Shackleton, whose recent collaborative album with Pinch was one of our top 20 albums of 2011.
Glasgow
Optimo Hogmany 2011, The Glue Factory
Line-up: Optimo (JD Twitch & JG Wilkes)
Cost: £18.00, details here
Scotland's biggest night of year. Scotland's best DJs. Need we say any more?
Berlin
Klubnacht Total – Sylvester Ostgut Ton, Berghain, Panorama Bar
Line-up: Ben Klock, Shed, Marcel Fengler, Marcel Dettmann, Fiedel, Nick Hoppner, Soundstream and more
Details here

You would expect New Year's Eve at Berlin's premier club to be something special, but with pretty much everyone from Ostgut Ton represented, this year's line-up reads like a who's who of techno. To pick out any one highlight would be impossible, but when you consider that proceedings are unlikely to end until sometime on Monday, you have yourself probably the world's greatest New Year's Eve party.
Bodywork! NYE 2012, Horst Krzbrg
Line-up: Jimmy Edgar, Redshape, Blawan, Pangaea, Robin Carolan (Tri Angle), Greco-Roman Soundsystem and more
Cost: €15.00, details here

If the prospect of a lock-in at Berghain listening to heaving slabs of monolithic techno is a little too much for you, then this night at Horst Krgbrg looks to be your best bet. The DJ line-up is eclectic to say the least, with highlights including bass-techno from Hessle Audio's Pangaea and Blawan, Jimmy Edgar bringing his unique brand of house, and Tri Angle boss Robin Carolan providing what we can only assume will be a set of typically ethereal beats.
Amsterdam
Border Community NYE, Melkweg
Line-up: James Holden, Apparat (DJ set), Luke Abbott (Live), Nathan Fake (live), Etienne Jaumet and more
Cost: €50, details here

This year Amsterdam is lucky enough to have bagged near enough the whole Border Community roster for New Year's Eve, along with Apparat providing a special guest DJ set. The highlights however, will be James Holden, whose DJ sets are legendary, and Luke Abbott, whose live performances are always a joy to behold.
New York
Mister Saturday Night Does New Year's Eve, House of Yes
Line-up: Eamon Harkin, Justin Carter
Cost: $35.00, details here

If you're in New York, then there's only one place to be: with Eamon Harkin and Justin Carter, whose Mister Saturday Night parties are now a permanent fixture on the New York scene. If you need any more convincing, then their entry in our podcast series should provide ample proof.
New Year's Day
London
Love Fever NYD Party, The Nest
Line-up: Jimmy Edgar, FCL, A&A (Love Fever), Secret Guests
Cost: £10.00, details here

Those looking to forego New Year's Eve and party the night after should look no further than this 12-hour session, curated by one of our favourite London party starters, Love Fever, featuring Jimmy Edgar (taking the trip from Berlin to London for the occasion), We Play House's FCL, and special guests to be announced.
World Unknown presents Wu Year's Day, 188 Rye Lane
Line-up: Andy Blake, Joe Hart, Semtek, Mystic Rock and more
Cost: £5/£7, details here

Andy Blake and Joe Hart's World Unknown parties, covering the throbbing netherzones of EBM and acid house, are one of South London's best kept secrets, so a chance to experience one on New Year's Day should not be missed.
Manchester
The Warehouse Project presents Farewell to Store Street
Line-up: Derrick Carter, Tensnake, Maya Jane Coles, Pearson Sound, Space Dimension Controller, Tiger & Woods, Joy Orbison and more
Cost: £35.00, details here

For the last 5 years Manchester's Warehouse Project has been one of the city's most exciting clubbing events, and this 17-hour marathon will see the last ever WHP event at the beloved Store Street venue. With the most diverse line-up of the New Year season anywhere in the world, the highlights are too numerous to mention, but with the curtain closing on this era of the Warehouse Project, you can be certain that the party will be one to remember. Tickets sold out in record time, but those keen enough will no doubt be able to secure themselves entry through slightly greyer markets.