Christmas Gifts For DJs 2011
Electronic music buffs are notoriously hard people to buy Christmas presents for; anyone with a DJ or producer in their family will testify to this. That's why the Juno crew have sat down and compiled this extensive list of potential presents for the music lover in your life; from books to software via analogue synthesizers, headphones, CD wallets and more besides, we think we've got it pretty much covered.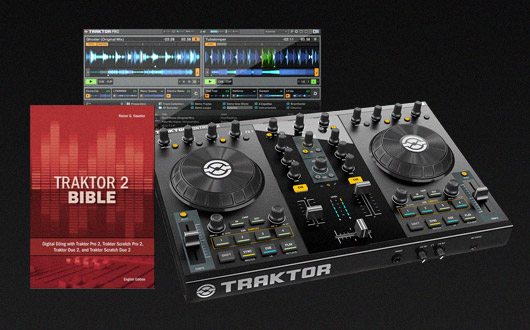 For anyone who doesn't aspire to the Jeff Mills school of multiple deck mixing, this is the ideal tool for the job. The two deck format plus sample slots will ensure your creative needs are more than catered for with a slick, streamlined workflow too often lost in some of the market's more complicated systems. There's automatic BPM detection and beat-sync plus the loop facilities, which allow you to make and trigger precise loops on the fly. It will also read files from your iTunes library, so no more lost tracks for you! In the box is the Audio 6 DJ interface – a six channel audio interface featuring high-quality 24bit/96 kHz cirrus logic AD/DA converters and low latency Mac and PC drivers. And when you buy this at Juno, you also get a free copy of the essential 374-page Traktor Bible book.

We Are Tuk Tuk is a clothing label inspired by the wonderful colours, tastes, smells and personalities of South Asia, so it's no surprise that their 7" bespoke record box range is something pretty special to behold. The retro designs feature a real leather outer with designer fabric (100 per cent cotton) inner, hold 60 records and boast a stainless steel handle and button down reinforcement clasps on either side. Make sure your luggage is as individual as your record collection!

If you're serious about your music but don't have the time or money to go through music technology school then this step-by-step guide could well be the catalyst to get you out of the starting blocks. Get the lowdown from the professionals on all aspects of production, including in-depth tutorials on all of the major software systems. This book dissects all the major structural points including drums, basslines, vocals and synth anatomy. it also contains a 500MB House sample CD containing 100s of the  best hand-picked loops from across the Sample Magic range including SM16 Deep Tech-House.


If you're regularly exposing yourself to loud music and not using some kind of protection then chances are you're running the risk of permanent damage to your ears, which may result in hearing loss. Ever got home after a night out to find your ears ringing with a tinnitus like hum? That's the sound of irreparable damage. Protecting against this doesn't have to involve vastly expensive custom moulded trips to the audiologist (as it once did), as you can now pick up a pair from Alpine that will cost you less than your cab home. These earplugs have three different filters for varying levels of protection including DJing, studio work, clubbing or any environment that involves high volumes. Includes carry case.




This is an excellent purchase for any dusty-fingered crate digging loved one, as it's fully portable, battery powered, and due to its pencil case sized dimensions is also great for environments where space is limited. It's got a built in speaker plus an audio line out plus USB to connect to your PC or Mac, meaning that with the aid of the included software you can digitalize and edit your beloved wax. Wives and girlfriends take note – there is now no excuse not to move those encroaching piles of vinyl up to the loft!

Another can't go wrong Christmas must-have is the Decksaver. Believe it or not, these bad boys are made from the same polycarbonate plastic used in bullet-proof glass, making them incredibly durable whilst being light and easy on the eyes. Almost all Technics 1210 fans will be silently worrying about the longevity of their beloved (now legacy) turntables; likewise Pioneer fans will want to fiercely protect their CDJ investment against the evil scourge of beer or fizzy drink. If you're planning a new years bash or indeed you own a professional studio, then Decksavers have an injection moulded cover for a great many of the current industry standard decks, mixers, controllers and effects units. Check out the full range here.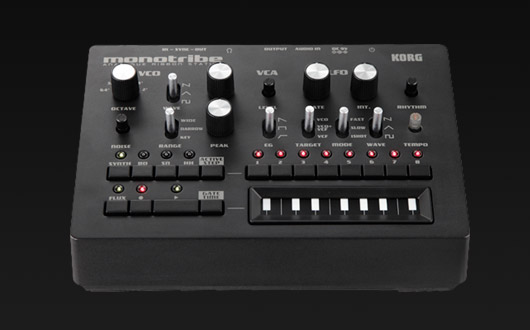 Gadgets are always a welcome addition to any Christmas stocking, better still if they are genuinely useful. The Monotribe is fully analogue synth with three-part drum section plus step sequencer. The level of control at your disposal is usually reserved for units of far greater price, incorporating three different wave-shapes on the VCO (saw, triangle and square) plus noise generator (amount) and key range. For VCF you're graced with 12dB/oct low pass filter; cutoff (frequency) and peak (resonance). On the VCO there's gain, EG select (decay, gate, attack) plus one LFO with rate (speed), intensity (depth), target switch (VCO, VCF, VCO + VCF) mode (fast, slow, 1-shot) and shape (saw, triangle, square). If this still doesn't make sense, then take our word that anyone interested in electronic music (beginner or expert) will have hours of fun with this.

Another cute yet functional addition to our Juno Christmas hit list is this little Aladdin's cave of mobile recording power. It's USB bus powered so doesn't require a bulky power adapter and contains many of the same components used in Lexicon's professional range. It's rocking 2 x balanced or unbalanced ¼" TRS and 2 x RCA jack outputs. For inputs you've got  2 x ¼"  TRS and an XLR for microphones. It ships with Steinberg's Cubase LE software and Lexicon's Pantheon VST reverb plug-in.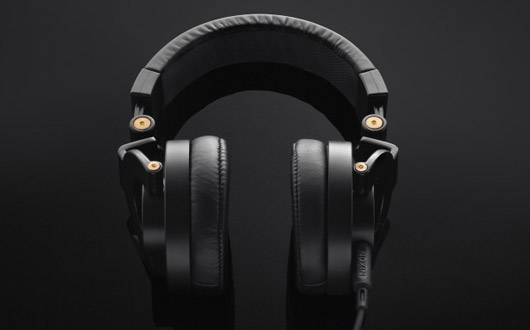 A new entry to the Pro DJ headphone market featuring 40mm drivers (the same as the legendary Sennheisers), yet 10mm smaller than Sony. The frequency response is set at 18–20,000 Hz so you'll get the bass coming through nicely and the impedance (resistance) is sufficiently low, meaning you'll get a decent loud sound from products with a low power output (such as iPods and phones) as well as professional audio system. There's no information supplied concerning total harmonic distortion, but we'd hazard a guess that it's low. An excellent gift for any DJ with flair!

This is particularly handy as it's got two identical stereo microphones which can be set up to record separate sources in uncompressed WAV audio at 96kHz with a 24-bit resolution dropping down incrementally to 44.1kHz/16-bit. It has a 2GB memory so this is the perfect tool for capturing your DJ sets whilst adding the excitement of crowd noise into the melting pot. It is about the size of a mobile phone and can be used remotely if necessary. It ships with Sonority – Olympus' own content management and audio editing application. Would also be the perfect accompaniment to any journalist's arsenal.


If in-ear headphones are your preferred choice then you should be aware that most of the cheaper varieties are notoriously damaging to the ear. This is because they aren't sound isolating, which means the listener will usually pump the volume right up to compensate for any background noise. These ones work using soft and flexible sleeves to block up to 90 per cent of background noise, so you can concentrate on your music on-stage, on the train, on the street or working out – reducing the audio level to conserve your hearing.

An invaluable tool for every DJ is the DMC DJ Flashlight. This torch is made from aluminum so it is water proof, with the beam generated from by nine independent LEDs making for a superior light in even the darkest situations. One of the best features is the carabineer clip so you can clip it to your bag (as opposed to leaving it in the DJ booth). Weight is 70g and length is 95mm.

An absolute classic – this black wallet can be seen in nightclubs all over the world every weekend. As its name would suggest, it holds 128 CDs or DVDs and fits inside the UDG Trolley, UDG SlingBag and practically all other standard DJ luggage solutions. It's 320 x 70 x 320mm and weighs in at 0.95kg. It is made from water resistant polyester and has full view, album style pockets.

This is a great DJ accessory and must-have for anyone who repeatedly loses headphones! It'll comfortably accommodate all foldable DJ headphones and clips to other UDG bags via the integrated buckle locking system. It's made of soft water resistant nylon and comes with shoulder strap. Black with white UDG branding.

This cleaning utility radically improves the sound quality of vinyl and CDs by means of neutralizing static charges on virtually any surface without the need of corrosive sprays. The Zerostat 3 employs a unique Piezo Crystal device which generates a positive electrical charge of Ions with a gentle squeeze of the trigger, and a negative charge on the material. The best thing about it is that it requires no refills or batteries so will live on – like your vinyl collection!

Love or loathe him you can't deny Richie Hawtin's contribution to electronic music or indeed the advancements in DJ technology that he continues to push. This is an excellent gift as it documents the Canadian's hugely impressive career with LTD edition packaging, artwork and poster bringing to the surface long forgotten remixes with help of Matthew Dear, Moby, Green Velvet, Dubfire, Francois K, Mathew Jonson and Carl Craig among others. An excellent way to complete any gaps in your Hawtin collection in style, and a genuine collectors item.

Without a doubt these are the most iconic DJ headphones ever produced. They perform on so many different levels; they are the professionals choice and seen in newsrooms, TV studios, location filming, not to mention being wedged behind the ears of DJs worldwide for over a decade now. This is because the Sennheiser HD25s are closed-back headphones are purpose-designed, professional monitoring headphones offering high attenuation of background noise. They are capable of handling very high sound pressure levels and are of extremely robust construction too, with all of the component parts being either replaceable or customizable.