Auntie Flo prepares Future Rhythm Machine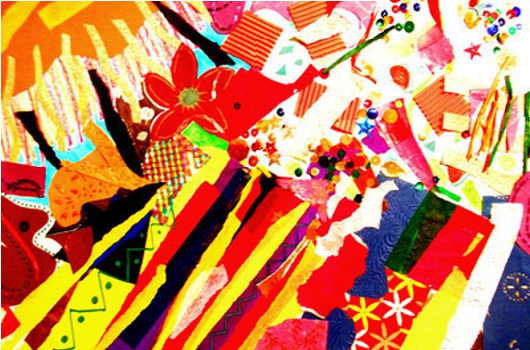 Further presenting himself as a production talent to watch out for in 2012, Auntie Flo will release a debut album in the shape of Future Rhythm Machine for the ever impressive Huntleys & Palmers imprint.

The Glasgow residing Goan, known to friends as Brian D'Souza, came to the fore with the rather excellent Goan Highlife, his debut release which also launched the long running Glaswegian promoters Huntleys & Palmers foray into the field of record label ownership. The melding of  Goan melodics with the more forceful contemporary rhythmic pulse of house demonstrated there was matched, if not bettered by the more recent Oh My Days which was accompanied by an ingenious video.
Whilst details on Future Rhythm Machine are scarce at the moment, the label has confirmed that it will feature contributions from Glasgow's favourite South African, Esa Williams and Chilean producer Mamacita, whose own material will also feature on the Huntleys & Palmers release schedule next year.
A chance to bask in Auntie Flo's talent for mixing is afforded with the below exclusive showcase mix Huntleys & Palmers sent through, which features no shortage of exclusive material.
Download here
Auntie Flo Showcase Mix Tracklisting:
1. The Shaolin Afronauts – Jounrney Through Time
2. Joni Haastrup – Wake Up Your Mind (Hot Casa)
3. J Rocc – Party (Stones Throw)
4. Cos-Ber-Zam – Ne Noya (Daphni Mix) (Jiaolong)
5. Acid Washed – Change (Djs Pareja Mix) (Forthcoming)
6 .Rebolledo – Canivalon (Comeme)
7. Omar S – Strider's World (FXHE)
8. Auntie Flo – Sun Ritual (Neil Landstrumm Mix) (Forthcoming)
9. Ana Helder – Nueva Ola, No Te Suvas A La Cresta (Unreleased)
10. Matias Aguayo – Comeme Riddim (Kompakt)
11. Mamacita – Mi Corazon (Forthcoming H&P)
12. Push/Pull – Bang The Drum (Gertie)
13. Jumping Back Slash – Touch (Pollinate)
14. Scuba – Everywhere (Hot Flush)
15. Emmanuel Jal – Kuar (Olof Dreijer Remix) (Innervisions)
16. Levon Vincent – Revs/Costs (Novel Sound)
17. Oni Ayhun Meet Shangaan (Honest Jon's)
18. Auntie Flo – Oh My Days (Pearson Sound Remix) (Forthcoming H&P)
19. DRC Music – We Come From The Forest feat. Bokatola System (Warp)