Key DJ & Studio Equipment Christmas 2011
With Christmas drawing ever nearer, the Juno experts have selected out 2011's key pieces of DJ and studio equipment for your festive perusal. As always, we've looked across the board, singling out the most essential items and catering for all kinds of DJs (software users, vinyl fetishists, CD loyalists), with everything from the latest software programs to mixers, decks, headphones, studio monitors and much more besides.
For anyone who doesn't aspire to the Jeff Mills school of multiple deck mixing this is the ideal tool for the job. The two deck format plus sample slots will ensure your creative needs are more than catered for with a slick, streamlined workflow that is often lost in some of the market's more complicated systems. There's automatic BPM detection and beat-sync, plus the loop facilities which allow you to make and trigger precise loops on the fly. It will also read files from your iTunes library – no more lost tracks! In the box is the Audio 6 DJ interface, a six channel audio interface featuring high-quality 24bit/96 kHz cirrus logic AD/DA converters and low latency Mac and PC drivers.
The Rolls Royce of DJ mixers, with a rock solid, almost bespoke construction plus the best (automatically tempo synchronized) effects in the business, user configurable EQ and the X link feature (which means you can communicate with other Allen & Heath products). Under the bonnet you're graced with a 24-bit / 96kHz, multi-channel, fully patchable USB2 soundcard and it's also fully MIDI compatible. Each music channel can select any of the available stereo music sources: analogue line 1-4 (switchable to phono on 2-3), digital 1-4 or USB 1-4. For more information check out our full length review here.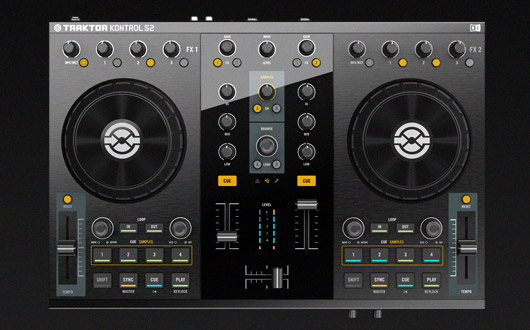 Excellent value for money 2.1 channel DJ system which includes the full version of the Traktor Pro 2 software package. Included in the build is one of NI's famously punchy 24bit/96 kHz soundcards, importantly, and the layout is kept simple, featuring 12cm touch sensitive jog wheels for nudging, scratching and pitch bending. It's a well manufactured piece of kit, sporting twin outputs consisting of 2 x stereo ¼" TRS and RCA for main and booth output, with dual purpose level knob plus TRS for the microphone input. There's USB for power/MIDI with DC 9V input and on/off switch. On the front there's a reinforced ¼" TRS for headphones with push to expose knobs for level and cue with a nifty microphone engage button. For more info check out our full length review here.
This is Pioneer's mid-price range model. It's probably best to label this the Technics 1200 of its range, due to the fact that it is extremely stable, will seldom let you down and has only the essential features. It boasts a fantastic classic silver design, the MIDI implementation is rock solid, the soundcard is spot on and if you want no-nonsense everyday hardware performance, then this is the deck for you. Simple, really.
This Technics deck has been described as the most important musical instrument of the past two and a half decades, and we'd have to agree. Now they've (sadly) been discontinued, and we are very lucky at Juno to hold some of the last remaining stock. Key features include ±8 per cent and ±16 per cent ranges for pitch adjustment with adjustable brake strength and high torque (1.5 kgf•cm or 0.15 N•m), which means the platter will spin at the desired speed almost immediately (0.7 s to reach 33 ¹/3 RPM from standstill). It also features very low wow and flutter (0.01 per cent), which means that the platter will stay within 1/100 of 1 per cent of the desired speed. This is your last chance to own a piece of dance music's history.
The beauty of this USB controller is its diminutive size. It will comfortably sit flush in front of your laptop, making it the perfect tool to sling in your bag for a weekend performance without needing to worry about space constraints (it measures up at H 0.63″W 12.80″D 3.27″ with a 0.2kg weight). The Korg NanoPAD2 features 16 trigger pads which are also capable of sending both note and MIDI control data, plus an X-Y pad with roll and flam functions. With the aid of the free editing software you can customize four scenes that address the pads and X-Y, which can be stored in the NanoPad's memory. That means you essentially have access to 48 notes/chords, 60 MIDI controls or any combination of the two types of data at any given time. Also available in white.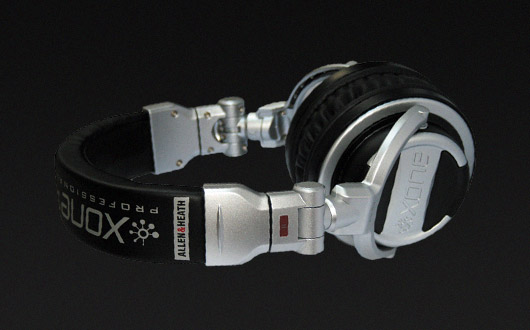 For what seems like an eternity the DJ headphone market has been dominated by two key players, so it's refreshing to see manufacturers like Allen & Heath stepping up to the challenge. These closed back high power neodymium magnet headphones have got an excellent frequency range at 5-33000 Hz, incorporating 53mm drivers, adjustable metal-reinforced headband and folding design for compact portability. They come with a carry case and just happen to be the preferred weapon of choice for a certain Mr Hawtin.
If in-ear headphones are you're preferred choice then you should be aware that most of the cheaper varieties are notoriously damaging to the ear. This is because they aren't sound isolating, which means that the listener will usually pump the volume right up to compensate for any background noise. The Shure SE215s, however, work using soft and flexible sleeves which block up to 90 per cent of background noise, so you can concentrate on your music on-stage, on the train, on the street or working out – reducing the audio level to conserve your hearing.
You can't really go wrong here: a DJ-specific interface the size of a pack of cards developed and fine-tuned by one of the world's leading manufacturers in DJ software. Rather than adding loads of studio quality features, Native Instruments have wisely gone for the stripped down, less-is-more vibe. The box itself has two ¼" jack outputs that can be routed to two mixer channels with the aid of the included stereo jacks to 2 x phono leads (also included). The best thing about it is the fact that it's actually one of the loudest units on the market!
Another can't go wrong Christmas treat is the Decksaver. Believe it or not these badboys are made from the same polycarbonate plastic that is used in bullet-proof glass, making them incredibly durable whilst remaining light and easy on the eyes. Almost all Technics 1210 fans will be silently worrying about the longevity of their beloved (now legacy) turntables; likewise Pioneer fans will want to fiercely protect their CDJ investment against the evil scourge of the dripping fizzy drink! If you're planning a new years bash or indeed own a professional studio, then Decksavers have an injection moulded cover for a great many of the current industry standard decks, mixers, controllers and effects units. Check out the full range here.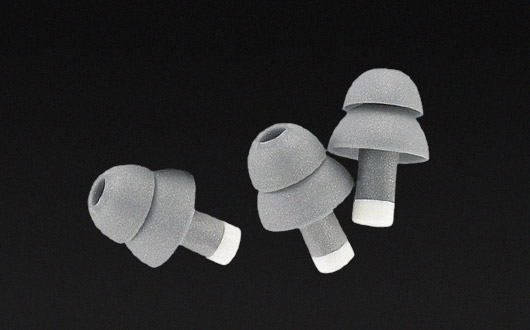 If you're regularly exposing yourself to loud music and not using some kind of protection, then you're running the risk of permanent damage to your ears. Ever got home after a night out to find your ears ringing with a tinnitus-like hum? That's the sound of irreparable damage. Protecting against this doesn't have to involve vastly expensive custom moulded trips to the audiologist, as it once did: you can now pick up a pair of earplugs from Alpine that will cost less than your cab home. These have three different filters for varying levels of protection, including DJing, studio work, clubbing or any environment that involves high volumes. Includes carry case.
Gadgets are always a welcome addition to any Christmas stocking, better still if they are genuinely useful. The Monotribe is fully analogue synth with three-part drum section plus step sequencer. The level of control at your disposal is usually reserved for units of far greater price, incorporating three different wave-shapes on the VCO (saw, triangle and square) plus noise generator (amount) and key range. For VCF you're graced with 12dB/oct low pass filter; cutoff (frequency) and peak (resonance). On the VCO there's gain, EG select (decay, gate, attack) plus one LFO with rate (speed), intensity (depth), target switch (VCO, VCF, VCO + VCF) mode (fast, slow, 1-shot) and shape (saw, triangle, square). If this still doesn't make sense, then take our word that anyone interested in electronic music production – beginner or expert – will have hours of fun with this.
Two legends of the synthesizer community, Roger Linn and Dave Smith, joined forces to create the worlds first "super drum machine", and here it is. Each of the six analogue voices has two analogue oscillators plus two digital oscillators (with a large bank of included samples), the classic Curtis analogue lowpass filter with audio-rate modulation, an additional highpass filter, analogue VCA with feedback, five envelopes, two LFOs, an extraordinary variety of analogue modulation routings, and stunning sonic quality, warmth, and punch. Although optimized for drum sounds, it's great for tuned sounds as well, and even doubles as a six-voice analogue keyboard synth. In a word, essential.
This software brings back the excitement of creating your own rack of instruments and effects, effectively allowing the user to construct a virtual studio and then arrange, edit and fine tune creations in a more traditional linear manner. The rack itself looks and sounds exactly as it should (right down to the screws) and with the help of the tab key you can view either the front or the back panel. You build the rack as you construct your composition, routing and patching the instruments exactly how you wish – either in a conventional or experimental manner with the cables (which can be greyed out) wobbling as you flip the rack around. It will also function as a standard DAW for arrangement and can be used in Rewire more with other host sequencers.
This is Novation's all singing, all dancing flagship keyboard optimized for the Automap 4 control software (which seamlessly integrates with your favorite DAW and plug-ins for a very smooth hands-on experience). Impulse 61 has eight back-lit drum pads which can warp arpeggios, roll beats and launch clips in Ableton Live (included). Key features include semi weighted keyboard with after-touch, eight knobs, nine faders and buttons and a custom LCD screen. Also included is the Novation Bass Station analogue synth plug-in, over 1 GB of royalty-free samples and 502 MB of live drum loops and breaks.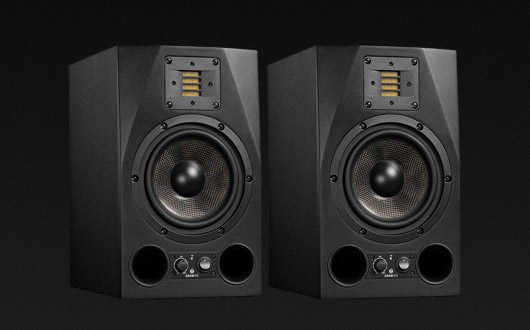 This is the popular update to Adam's original and much loved A7 model. The X in the product title stands for extended frequency response, and the key USP here is Adam's Accelerating Ribbon Technology, which claims to extend the range to 50kHz (previously it was only 30kHz). The X Art Tweeter is one of the monitor's best features, providing ultra accurate reproduction of the top frequencies whilst improving phase response driven by its own 50W amp. As the name suggests, the bass/mid woofer is 7" and driven by its own hugely powerful 100W PWM amp with two large vents on the front that kick out the sub-bass frequencies. Designed and assembled in Berlin, these are some of the most accurate monitors you'll find under £1000.
Equally suited to studio or DJ use, the closed-back KNS 8400 studio headphones have an accurate, natural and wide frequency response (5Hz-23 kHz) with excellent sound clarity and very low distortion. The foam pads are not only comfortable but also sound-isolating for noise rejection and leakage. The lightweight yet durable build features rotating (90 degrees) ear cups, a detachable and replaceable locking cable plus self-aligning yoke system to ensure the best possible fit. Also includes a detachable/replaceable low profile inline HQ control.
This is an excellent 8 in 6 out 24-bit/96kHz USB interface which features a couple of Focusrite's trademark preamps. On the input front you're graced with two Mic XLR Combo (channels 1-2) on the front panel, two Line ¼" TRS (channels 3-4) on the rear panel, stereo S/PDIF input on RCA plus two internally routed software inputs. Outputs consist of 4 ¼" TRS Jacks, headphones on ¼" TRS and stereo S/PDIF on RCA. There's two standard 5-pin DIN MIDI connectors. The 8i6 ships with the Scarlett VST/AU/RTAS Plug-in Suite as well as Ableton Live Lite 8 and a host of royalty-free loops and samples.