Warp announce new album from Leila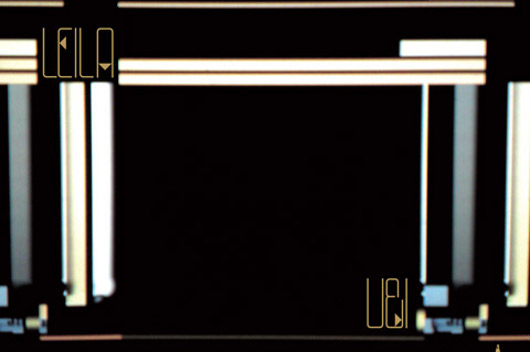 Warp Records have just announced details of the forthcoming album from producer Leila, due out in January 2012.

Entitled U&I, the album is her second release on Warp, following the acclaimed 2008 album Blood, Looms, and Blooms, and her fourth studio album in total, with albums released on Aphex Twin's Rephlex Recordings in 1998 and XL Recordings in 2000, with her processed electronic sound even leading to a collaboration with Björk.
Interestingly, the album has been created during a period of close collaboration with Gigolo Records artist Mt. Sims, and although there is little to be gleaned from Warp's press release about what the album will sound like, it does describe the album's artwork, which is apparently a picture of a "very special computer crash revealing its internal architecture" as an  "imaginary moment when you can look at a human being and see their organs and bones rather than the layers of veneer".
Warp will release U&I by Leila in January 2012 on digital, CD and double vinyl formats.
Tracklisting:
1. of one
2. activate i
3. all of this
4. welcome to your life
5. in consideration
6. eight
7. (disappointed cloud) anyway
8. interlace
9. colony collapse disorder
10. boudica
11. in motion slow
12. u&i
13. forasmuch