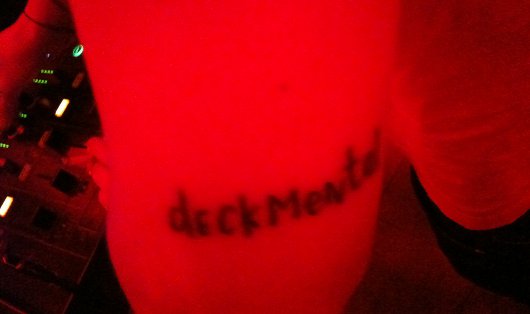 This week at Juno comes to you from Amsterdam, in the midst of ADE and in the grip of a hangover. Last night was spent with the Dekmantel guys at their Red Light Radio show and then a spot of Fachwerk fun at the Sugar Factory.
Before you tune out in a jealous pique, let's focus on the fine records that arrived on our desks this week, with the new album from BNJMN a considered highlight. Black Square is as dense and richly textured as his debut Plastic World, and caps off a fine breakthrough year for the South Coast based producer.
Equally good was the clutch of debut releases from some new talent, namely The Please and Shoebox. The former arrived on newly minted label Purple Haze, displaying a bit of everything panache, veering between scratchy beat down, Avalanches-meets-MCDE soul-sampling gems , sparkling synths and moody techno throb. The latter's Jasmine EP occupies the warm, fuzzy end of the house spectrum and is worth indulging for the sumptuous, undulating beat down of "Falling In The Right Place".
Over on Planet Delsin, the label's offshoot Ann Aimee came through with the first two vinyl samplers for their mouth watering Inertia compilation with Marcelus, Sigha, Redshape, Area Forty_One, Delta Funktionen, Peter Van Hoesen, Roman Lindau and Sawlin all contributing across the 24 inches of wax. Other notable releases in the techno canon came from Splits & Slits (Shake Shakir in fine form on the remix) some rather demented, heavily compressed Chicago ghetto techno from Alias G , Mike Huckaby S Y N T H remixes of Vlad Delay and Pole and the masterful Hotflush twelve from Woolford & Psycatron.
Over at Juno Download, Tornado Wallace's masterful EP for Instruments Of Rapture entered the digital domain, replete with a Revenge remix, while Environ's eccentric viola master turned galactic popster Kelley Polar returned with a stylish and far-sighted two tracker. Elsewhere, Author (Jack Sparrow and Ruckspin) gave a taste of what to expect from their upcoming album project for Tectonic, and shady Manchester duo AnD made the jump to Bristol's Idle Hands label for a release which highlighted the common DNA between Bristol's fervent bass scene and the sort of tightly woven Berlin inspired techno AnD excel in.