Mike Huckaby to mix Tresor Records 20th Anniversary compilation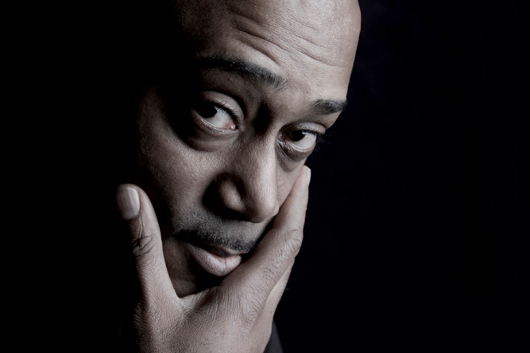 Detroit legend Mike Huckaby has been chosen by Berlin's Tresor Records to mix their upcoming 20th Anniversary compilation.
Formed shortly after the opening of the club of the same name in 1991, Tresor Records has always had strong ties to the Detroit sound, releasing a wealth of material from the likes of Robert Hood, Jeff Mills and Drexciya over the years. These artists feature strongly on the compilation, as do other Tresor alumni such as Surgeon and acid legend Bam Bam.
From the look of the tracklisting (which can be viewed below), the mix looks to be more of a conscious attempt to let the music speak for itself than attempt too much in the way of DJ showmanship, with many tracks being grouped together in blocks by artist. Huckaby has not previously released on Tresor (though he has performed at the club extensively), but the mix will include a brand new Huckaby track, entitled, appropriately enough, "The Tresor Track".
Tresor's website reports that this will be the first of several projects which will see Huckaby collaborating with Tresor, and there's no indication as yet whether the exclusive track will be released separately from the mix. The mix is due to be released through Tresor Records on November 7. (via Resident Advisor)
Tracklisting:
1. Surgeon – Remnants Of What Once Was
2. Bam Bam – Where's Your Child (DJ Rush Remix)
3. Robert Hood – Master Builder
4. Mike Huckaby – The Tresor Track
5. Cisco Ferreira – Womans Scent (Hertz Rmx)
6. Cristian Vogel – Absolute Time
7. Joey Beltram – Ball Park
8. Joey Beltram – Game Form (Mike Dearborn Remix)
9. Joey Beltram – Game Form
10. Joey Beltram – Instant
11. Bam Bam – Give It To Me
12. Bam Bam – Where's Your Child
13. Surgeon – Returning To The Purity Of Current
14. Jeff Mills – Late Night
15. Robert Hood – Minus
16. Robert Hood – The Core
17. Joey Beltram – Instant (Paul Johnson Remix)
18. Drexciya – Devil Ray Cove
19. Drexciya – Under Sea Disturbances
20. Drexciya – Digital Tsunami
21. Robert Hood – Chase
22. Surgeon – Black Jackal Throwbacks