Sepalcure to release debut album on Hotflush
US duo Sepalcure will release their debut album via Hotflush Recordings in November.
The production team of Travis Stewart (aka Machinedrum) and Praveen Sharma (aka Braille) have built a strong working relationship with Scuba's imprint, with both of their previous EPs (Love Pressure and Fleur) arriving on Hotflush, as well as a Love Pressure remix 12″, whilst more recently Braille released the excellent A Meaning EP on Paul Rose's imprint.
Both artists have experienced success on an individual level in 2011, with the Machinedrum Room(s) LP on the receiving end of some breathless critical acclaim (including on these very pages), while Braille's Year 3000 EP for Rush Hour easily maintained the lofty standards of the Direct Current series. Working together, however, they have managed to create something unique – an intoxicating blend of ambient soundscapes, lush melodies and hushed, plaintive vocal snippets.
Hotflush Recordings will release Sepalcure on November 21 on vinyl, CD and digital formats. Check out the tracklisting and artwork below.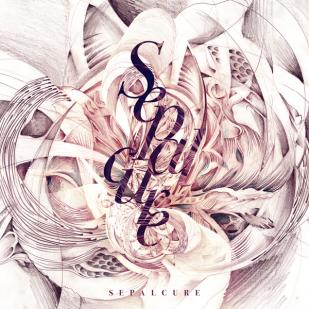 Tracklisting:
1. Me
2. Pencil Pimp
3. The One
4. See Me Feel Me
5. Eternally Yrs
6. Yuh Nuh See
7. Breezin
8. Hold On
9. Carrot Man
10. Outside