The John Talabot pseudonym first appeared in 2009, with a debut 12″ for Munich based label Permanent Vacation alongside remixes for Delorean, Zwicker, Glasser and, most memorably, Aufgang. A deep, slinky and richly melodic take on house immediately caught the ear, and so detailed and nuanced were Talabot's productions that attempts to categorise his sound resulted in wildly differing interpretations. Some critics littered reviews with words like shimmering and summery; the producer himself believed his early material was actually dark and brooding. In a way, both opinions are correct, as Talabot managed to balance quirky instrumentation and beautiful thrift store samples with beefy club friendly drums – if the Avalanches made house music it would probably sound something like this.
Talabot's rise to prominence continued last year, once again gracing Permanent Vacation with the breakthrough 12″ Matlida's Dream, as well as a debut release for the Hivern Disc imprint he is closely associated with. As interest in his music grew, it became apparent the producer was working under an alias, determined to keep his face out of the media glare. As such his reputation has grown organically, and the visual connections to his music, left entirely up to the listener, are much nicer than any press picture – the baked brown hills of his home city, Barcelona, for example, or the artwork that adorns his records.
Both Talabot and Hivern are part of a pleasing trend of small labels and collectives operating outside recognised hubs like Berlin and London, such as Gothenburg's Aniara, Stockholm's Studio Barnhus and Dresden's Uncanny Valley. These labels are bound by their strong visual direction and work unencumbered by the restraints of being attached to a particular style or scene. Talabot has also built a name as a DJ of some repute, securing festival slots in 2011 to compliment further recognition in a year that has also seen an EP release for UK imprint Young Turks (home to The xx among others) and news of a forthcoming debut album for Permanent Vacation. A few weeks back we announced that Talabot would be performing at our second birthday party at The Nest in London in September, and to mark the occasion we coaxed a rare interview out of one of electronic music's most promising talents.
You've got a debut album coming out on Permanent Vacation, which you've suggested is a bit darker than your other material. Why did you decide to take the album in this direction?
Well actually, I started making the album about two years ago, but in the end I released a lot of that material on 12 inches. After Matilda's Dream and the Young Turks EP came out, I felt I needed to take things in a new direction, because by this stage I was experimenting with different studio gear. I have taken things in a darker direction (on the album). Having said that, when I produced "Matilda's Dream" I thought it was a dark track, but everyone described it as shining and tropical (laughs). I'm not sure why people thought this, I still think it's dark. So I say (the album) is dark, but really I have no idea what people will think.
And the new material will be less sample-based, right?
Yes. I played the keyboard and made some tracks with Pional and Delorean. I didn't want to make an album that sounded like the music I've already released – my drums are very raw and I wasn't sure if 50 minutes of heavy drumming would be bearable!
You worked with a vocalist, Glasser, on the recent Young Turks EP, and some of the tracks on there have a more downbeat feel. Is that an indication of what the album is going to sound like?
Not really. I tried to maintain my sound in terms of percussion, but tone down the big drums so the tracks are a bit airy, a bit 80s, so you can feel it without the bass drum all the time. I was focused on trying to make an album that is difficult to contextualize, not with a retro sound, not with an actual sound, just a combination of both that could fit in a imaginary age, but it's a bit hard to explain!
In terms of sampling, you seem to use some great, quirky, instruments to create melody while your drums are quite heavy. I can imagine these sounds coming from obscure records?
Yeah, totally. I'm always looking for strange music to sample. It doesn't have to be music; I find effects records are pretty useful. I sample from mp3s too – it's a crime for hip-hop people, I know, but I've done it. I've also sampled flamenco records – I had an album of that stuff, I was really into one of the tracks and it really works in a house music context. With the album, I was a bit concerned – I didn't want to create problems for Permanent Vacation, so I tried to make things on my own without relying too much on sampling. It was a case of experimentation – there are some tracks where I have sampled stuff, and I don't think I will have any problems. It's strange, in the past I've sampled really commercial things and nobody noticed, so I'm not sure who listens and who is bringing who to court to pay millions of dollars (laughs).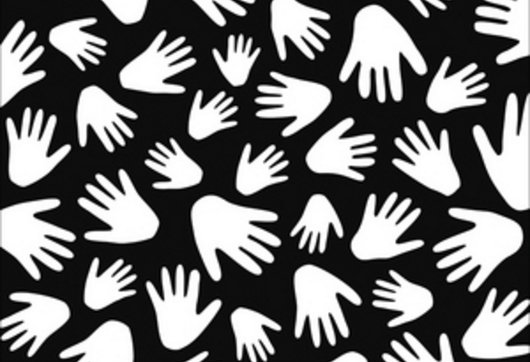 I read in one of your interviews that you used to make techno. How did the shift come about to the kind of melodic house you make now?
I like to experiment. Every style has its concrete chords and notes, so I played around with those at first. I also reached a stage where I was getting tired of electronic music productions – you could listen to 100 records and everything sounded the same – so I started making the music that I wanted to play as a DJ, with more analogue and raw percussive sounds. I started sampling flamenco, northern soul… I really like the way some northern soul producers distorted sounds, working with one snare on the right side, and one clap on the left. They didn't know how stereo worked, so they distorted everything to get this really punchy sound. It's not exactly a new technique – hip-hop uses that kind of percussion – but I wasn't hearing it so much in house.
You've been remixed by – and have remixed – some excellent producers, including Blondes, Beautiful Swimmers, Jacob Korn, The xx and Teengirl Fantasy. What is it you look for when taking on a remix?
I used to take remixes from people I admire or I like, even if the track wasn't the best. But now, I'm getting a bit exhausted of making remixes and being a bit more choosy. I've got two more (remixes), including one for Joakim, which was due last week but I haven't finished. I'm always late, it's something I have to tell everybody in advance. When I'm making a remix I could be in the studio for ages testing things, but in one afternoon everything makes sense and then, bang, I have the remix. But until that afternoon comes, if that doesn't happen, I could be trying for six months…
I'm a big fan of Hivern Discs, visually and musically it is spot on. You're involved with running the label, right? What does Hivern actually mean?
Hivern means 'winter' in Catalan. It's winter when we make music: as you can imagine, in Barcelona, during the summer it's all about going out. I collaborate with the Hivern guys, invest in the label and propose new artists to sign up.
I remember the first time I heard one of your tracks was the sounds of Cataluña CD from 2009. How closely attached do you feel to Barcelona, musically?

I'm not sure what the answer is to that. There are lots of interesting musicians in this city, working across a range of styles and sounds. So at the end, everybody is doing their own thing. Some people call it Balearic, with Delorean and myself, but I'm not sure. In my opinion, Hivern is quite different – we are putting out an electronic album soon with remixes of Downliners Sekt, a dubstep act from the north of Cataluña, and Kassem Mosse too. I think Hivern will have lots of acts in lots of styles, I don't want it to be seen as having just one stylistic direction. I can show you the records I've bought in the past month- house, disco, dubstep, old, new…we like a lot of stuff and we want to put out a lot of stuff. We try to put out music from people within our community, our friends – but we're always looking for remixers who can bring something new to the original. That's the point of putting out a 12 inch – we like to include interesting artists who can improve the original.
The Gavin Russom remix of Pional was cool …
Yeah, sometimes he's more techno, or nerdy, or crazy electronic synthesiser music. I liked the feeling of both remixers, they were psychedelic. It works well because the original track was quite poppy.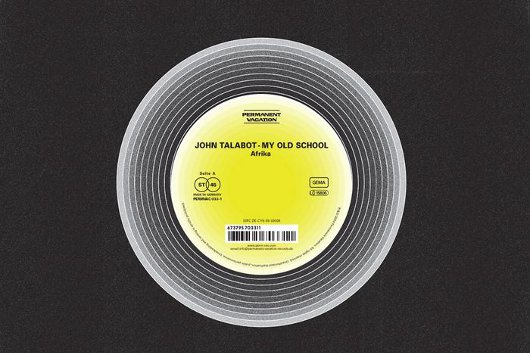 I love the label's art direction too – how involved are you in that process?
It's something we manage with our designer, who works in a really good Barcelona studio. When we started the label, we were considering using the same art each time so the label would be easy to recognise. But in the end we decided to go with a more indie approach, and treat every cover like an individual project. That way you have a special cover for each release, and it doesn't have to relate to anything you've done previously. I think it was a good decision; a lot of electronic labels use the same art for each release. We wanted to be different.
You keep a very low profile in terms of promoting yourself – it's something a few producers do these days, with varying degrees of success. Has that become difficult as you've become more popular?
When I started with this project, I didn't want anybody to see a photo of me before they heard my music. People are quick to judge: if they see a person dressed in a certain way – say, for example, in a football shirt – they get pre conceptions. (Keeping my face hidden) was an experiment – I wanted people to decide if they liked my music or not based purely on what they heard. I have to admit I'm still uncomfortable with interviews – I don't do many of them, and one I did recently was a big mistake (laughs). I prefer to make music with nice artwork instead of promoting my image. I'm not going to be like Moodymann, in bed with two girls doing an interview: he can pull that off, and I love that he does it, but that's just not me!
Interview: Aaron Coultate