Apparat announces The Devil's Walk release details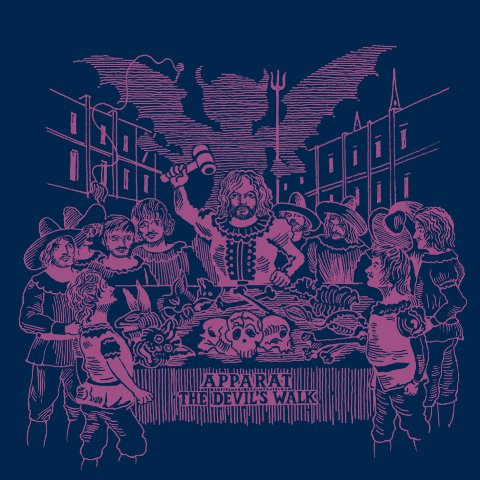 Berlin based producer Apparat, aka Sascha Ring, has announced details of his fourth album, to be released via British label Mute on September 26.
Although news on the album broke back in April, today saw the title (The Devil's Ring), tracklisting (below) and cover art (above) all revealed. One track from the album appeared on Soundcloud a while back – you can still download it for free here. A second track, "Black Water", has also been posted and further indicates a major stylistic shift for the producer, who seems to be broadening his sound from a solo electronic endeavour to the involvement of densely layered live instrumentation.
To support the release Apparat will be touring across Europe and the UK as a four-piece band, performing what promises to be an interesting evolution of the producer's work. Apparat's one off show at London's Southbank Centre earlier this year sold out quickly, so don't sleep on this one if you want to catch him live.
The Devil's Walk will be released on September 26.
The Devil's Walk tracklisting:
1. Sweet Unrest
2. Song Of Los
3. Black Water
4. Goodbye
5. Candil De La Calle
6. The Soft Voices Die
7. Escape
8. Ash/Black Veil
9. A Bang In The Void
10. Your House Is My World