Martyn readies Masks for Brainfeeder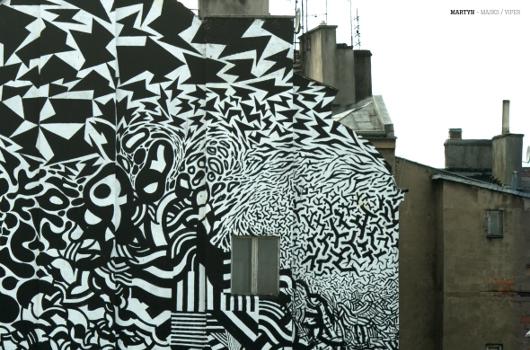 As previously reported, Flying Lotus let loose with the news that his Brainfeeder imprint would be releasing Ghost People, the highly anticipated second album from Martyn, in October. A taste of what to expect arrives via the double A Side single Masks /Vipers.
Due out digitally in August, the release further demonstrates the 3024 dons deviation away from the refined dubstep that formed his debut album towards an incendiary, grinding techno sound. "Masks" is perhaps best described as kaleidoscopic techno thump that ripples with gleeful metallic menace. Alongside it are two variants on "Vipers" which are both flushed with darkness.
Accompanying the news of this release were the following wise words from Martyn which perhaps inform the reasoning behind the name "Masks" as well as what drives him musically.
"People just like a certain sound and then they want more of that. But then when you give them more, they suddenly think you're boring or one-dimensional. The best way to handle it is to not really listen to people, and just dictate what you want to do. Everyone has their angle, and puts on their mask forward. People use a shell to show who they want to be."
Martyn will be in London next month, appearing at the seminal U Stream party known as Boiler Room on July 26 before guesting on Benji B's Radio One show the following night.
Brainfeeder will release Masks /Vipers by Martyn digitally on August 1 with the vinyl to follow on September 5.
Tracklisting:
1. Masks
2. Viper (Ghost People Edit)
3. Viper (London's Arches Edit)