Juno Plus Podcast 07: Charlton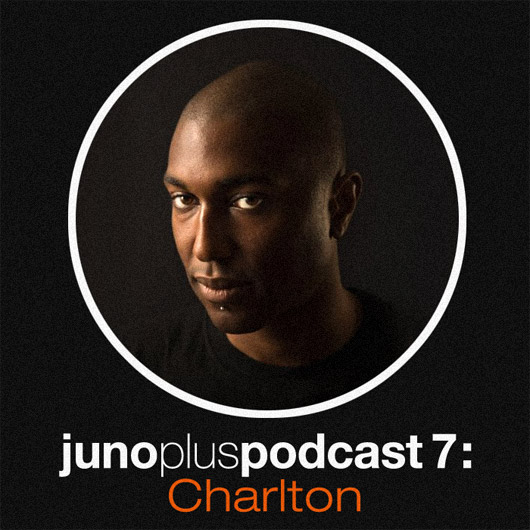 Dutch producer Charlton mixes up a choice selection of underground house and techno from the likes of Kassem Mosse, Levon Vincent and Delta Funktionen for the seventh Juno Plus podcast.
The producer – newly transposed from Rotterdam to London – came onto our radar with a superb 12″ on Italian imprint M_Rec last year, and has previously been remixed by Sandwell District don Regis. Charlton told Juno Plus this mix showcases the impact life in the UK has had on his musical sensibilities.
"People generally know me from the harder edged techno I use to make, but when I moved to London from Rotterdam I started to think differently about music and what I want to achieve from it," he said.
"I have been working alongside Nick Dunton of Surface Records for the past year or so and this has culminated in me becoming a part of the Surface family."
Charlton has been working with Nick on a (until now) hush-hush house project on newly formed Surface sub-label Inchoate Music, "which in general leans towards the tougher but more melodic shades of house and techno". Their first release – due out soon – comes replete with a Delta Funktionen remix.
With that to look forward to, let us now enjoy his entry into the Juno Plus mix pantheon – and we can't recommend it highly enough. Deep, raw machine funk at its finest.
(The download of this mix has now been archived. You can still stream it via the Mixcloud player above)
Length: 01:22:27
Tracklisting:
1. Cv313 – Seconds To Forever (Reshape) (Echospace)
2. Kassem Mosse – Demo Drums Ripping Demos (Kinda Soul Recordings)
3. Mohlao – Luminescent (Field Records)
4. Dennis Bog And Kenneth Christiansen – A (Pattern Repeat)
5. Brooks Mosher – Jupiter Attack (Dolly)
6. Reggie Dokes – Yellow Toe (Royal Oak)
7. Anthony Shakir – Travellers (MRSK remix) (Rush Hour)
8. Dazed Dolls – Day Off (Hector Mad remix) (Circuit)
9. Rick (Poppa) Howard – Won't Lay Back (Underground Vocal) (Hour House Is Your Rush)
10. Li'l Louis – How I Feel (Dance Mania)
11. Conforce – Grace (Delsin)
12. Ever Vivid – Lost Love (Open Mind Recordings)
13. Levon Vincent – Double Jointed Sex Freak (Part 1) (Novel Sound)
14. Archetype – Hydroglyphic (Pohjola)
15. Delta Funktionen – Abundance (Ann Aimee)
16. Klockworks – You (Klockworks)
17. Charlton – Slow Down (M_Rec)
18. Horizontal Ground – Horizontal Ground 05 B1 (Horizontal Ground)
19. Jolka – Five (Surgeon remix) (Sect)
20. The Echolon Plan – Untitled (Forthcoming)
21. Rhythm & Sound w/ Willi Williams – See Mi Yah (Burial Mix)