Innervisions compile Individual Mythologies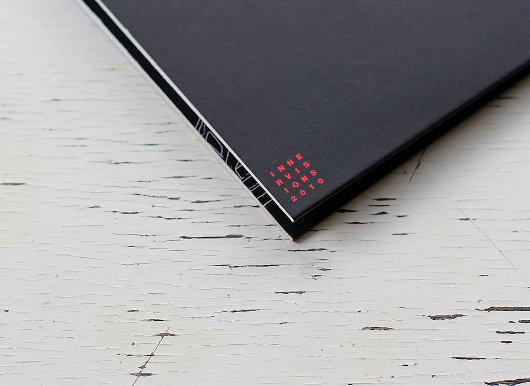 Âme's Kristian Beyer has curated a compilation that delves into the obscure corners of experimental electronic music.
Entitled Individual Mythologies, the unmixed compilation was released this week on Innervisions, the German imprint that Beyer co-runs with Dixon. Alongside legendary UK outfit Fad Gadget, you'll find avant-garde composers like Tom Fazzini, French electronic rock band Heldon and Elodie Lauten (whose music is described as a prevailing strand of Arthur Russell's legacy from The Kitchen).
Although the main focus is on music from the 1970s and 80s, there's also a sprinkling of contemporary material befitting the mood of the older selections, most notably from coldwave LA based duo Tropic Of Cancer, comprised of Sandwell District member Juan Mendez (aka Silent Servant) and Camella Lobo.
The press release suggests the compilation is the natural successor to previous Innervisions offerings, namely 2008's ambient compilation Muting The Noise and Schwarz/Âme/Dixon's revered 2009 mix Grandfather Paradox, which featured everyone from Steve Reich and Liquid Liquid to Robert Hood.
The press notes for Individual Mythologies suggest the compilation aims to "highlight the importance of a venture into grounds outside of club music. Club music seems to be running around in circles and biting its own tail. Therefore, it is (now) even more important to know how to come back to it, integrate, and replenish".
The compilation is available now via the Innervisions online shop and will be available from Juno Download in late May.
Tracklisting:
1. Tom Fazzini – Excursion To Rothsay
2. Heldon – Back To Heldon
3. J. D. Emmanuel – Sunrise Over Galveston Bay
4. Lucky Dragons – Sumi Flutes
5. Aksak Maboul – Scratch Holiday
6. Tom Fazzini – Cradle Song
7. Ursula Bogner – 2 Ton
8. Tropic Of Cancer – The Dull Age
9. Fad Gadget – Easy Listening – Ex 2
10. Lucky Dragons – I Keep Waiting For Earthquakes
11. Elodie Lauten – Cat Counterpoint