Dark Side of the Tune: The Abstract Techno Resurgence
By Richard Brophy:
DJ Hell was the first to sense it coming. Speaking to this writer in 2006, the Gigolos boss claimed that "the chill out concept still exists … this music is not so popular anymore, but I hear it here and there and hope it comes back". Hell made his own contribution to this revival on the second rambling, Heroes/Low-era Bowie-inspired CD of his 2009 album Teufelswerk and last year's mix for Get Physical, which offered transgressions from the dancefloor with music by Klaus Schulze and the Balanescu Quartet. However, the Gigolos boss was only partly right: there is a left of centre resurgence going on in techno, but it doesn't focus on beatless tracks full of whale mating noises and isn't fronted by silver suit-wearing zippies like Mixmaster Morris urging listeners to lie down for their rights.
Instead, it builds on the clicks'n'cuts and found sound/field recordings approaches of early noughties releases on labels like Mille Plateaux and by artists like Akufen and Pole and, going further back into techno's past, appears to have inherited some of the devil may care inventiveness that fuelled early abstract releases by noiseniks like Vogel, Landstrumm and Tobias Schmidt. This time, it also references 80s industrial, freeform jazz and Krautrock.
Underpinning and facilitating the proliferation of such influences are advances in production technology – a trend that's articulated on last year's Fünf compilation on Ostgut Ton.  Released to mark the fifth birthday of techno club Berghain's in-house label, the compilation featured tracks that were based on recordings made inside the Berlin venue when it was closed to the public. Ninja Tune's Emika recorded the library of sounds and noises that naturally occurred in the building; the sound of fridges humming and floors creaking, which the Ostgut artists then used in tracks that appeared on the album.
She explains that the idea came about by accident: "It was my concept, but it started with me being in the club and knocking into the decks," she says. "As the music stopped, the whole building stopped vibrating too. Later, I told Nick Höppner who runs the label about my idea and I expected him to say, 'we already did that', but I ended up recording sounds all around the building – I have been clubbing there every year for the past few years and it's a very inspiring place."
It's not like the concept for Fünf happened in a vacuum – in fact, it dovetails with a general tendency in electronic music towards the abstract and the experimental. This trend was audible on Marcel Dettmann's 2010 debut album, which flirted with soundscapes and more recently, the Berghain resident reworked abstract sounds and textures created by Raster-Noton artist Mokira for Kontra.
Also last year Raime won acclaim for their downtempo industrial-themed releases on Blackest Ever Black, while another UK duo, Demdike Stare – aka Sean Canty and Miles Whittaker of MLZ and Pendle Coven fame – released a trilogy of albums that sampled sources as diverse as echo chamber crackles and Asian death chants. That the act's name makes reference to a 16th century witch ringleader only served to enhance the project's eeriness.
This tendency is explored further with the 2011 release of two benchmark albums. The first, Wordplay for Working Bees, by Lucy aka Luca Mortellaro from Stroboscopic Artefacts largely eschews the dancefloor in favour of droning, dense soundtracks, glitchy effects and broken beats. It's like a leaner, meaner update of Biosphere's early 90s experiments, and far removed from the dub techno that Stroboscopic Artefacts is best known for. However, Wordplay for Working Bees is not entirely cut off from the label: as Lucy explains, its digital-only Monad series was an attempt to "prepare the terrain for the album".
The second long-player is What We Have Learned on Delsin by Lebanese producer Rabih Beaini aka Morphosis. While a good deal of it has a dancefloor sensibility, it is engulfed in irresistibly gloomy, atmospheric layers. This means tracks like "Silent Screamer" and "Spiral" inhabit the edges of conventional techno and that there is a common bond between them and the freakish Gothic vocals and primal rhythm of "Too Far" or the unsettling drones "Gate of Night".
Beaini attributes this underlying feeling to his time spent living in Venice, and in particular his habit of walking through the city after dark. "One of my inspirations was to go night walking in Venice, it was very spiritual. The musicality of silence is amazing – you can hear yourself and your own sounds. It's the magic of the city and I suppose this is why the album is quite sad, quite moody," he says.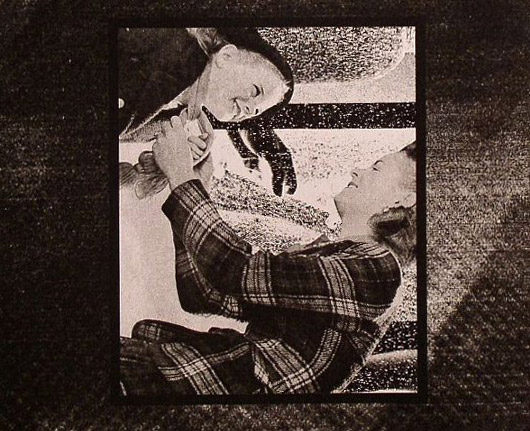 Lucy's approach was different; during the recording process he documented pretty much every sound he encountered. This process, he says, was "a really important part of the album.  I had a little recorder with me in the toilets of a club, on the street, in my flat. Using field recordings is a way of introducing the real world into my album".
"Sound is noise that hasn't been organised by a human and it takes on a new meaning when you isolate it and present it so far away from the way it originally was," he observes.
Although Beaini feels that "the found sound thing is something of a cliché", he agrees with Lucy that the environment and surroundings in which his album was recorded had a huge bearing on what it sounded like. The producer, who recently moved back to his native Lebanon, says What We Have Learned sums up his time spent living in Europe.
"I was in Italy for 14 years and I had a lot of nice experiences, so the album is a collection of my time in Europe, all the people I met, the music I discovered," he says.
Lucy also feels that Bees, like the sound library used for Fünf, is inextricably linked to his base, Berlin. "The music is interpreting the city; it would have been so different if I didn't live here – you can't express a vision of the world independent of the place you are based," he points out.
However, while both producers agree that the environment has a profound effect on their work, Beaini sees nothing new about making abstract music. Apart from his work as Morphosis, he also releases as Ra. H and feels that the album is the culmination of years spent listening to freeform jazz artists like Sun Ra, psychedelic 60s garage bands and Krautrock bands like Can. "This is where I started, I'm not trying to follow the hype," he claims. "I've always been into the more abstract side of things, everything that sounds free in its composition. I've released this kind of music as Ra.H, but I've always been into house and techno too, so when I started to produce all those other influences were brought into my music."
By contrast Lucy, like Emika, feels that his album's warped metallic anti-rhythms are very much of the here and now. This is a generational issue: Lucy, like Emika and Tommy Four Seven, who is also releasing an album made up partly of field recordings, were too young to experience the heady rush of 90s techno, and their interaction with electronic music has been purely on a digital basis.
"Myself and Tommy studied sound design in college and we were very much inspired by found sounds," says Emika, who works by day for Native Instruments. "We're part of the generation that didn't start off with an analogue drum machine."
Peter Van Hoesen, whose bass-heavy warehouse releases have helped to invigorate interest in purist techno in recent years, also plans to return to his experimental roots this year. He believes that a growing acceptance of underground techno has fuelled the abstract resurgence.
"In a funny way, the abstract sounds are more accepted because of techno," Peter says. "The techno producer's mindset is that they want to explore something new, and this lends itself well to being experimental."
Like Beaini, making freeform music is nothing new for Van Hoesen: "Abstract electronic music is a big part of my background," the Belgian producer says, explaining that his Time 2 Express stamp evolved from his first label, the experimental Foton.
Peter is also conscious that the current wave of abstract techno could be merely seen as history repeating, but he is quick to highlight the differences between then and now.  "This year, I want to go back to my roots, but with an update," he explains. "It's like coming full circle. We started in 1999, the clicks and cuts sound was in full swing, we were part of that scene, now the scene has changed again and the abstract form is becoming an accepted sound. It's a question of evolution – the tools are there to make structures and sounds that we couldn't 10 years ago –  and nowadays, more people will make abstract music as technology gets more accessible. That has a big role. In the past, it was only experimental artists who were doing this music," he believes.
Peter has already made up to 40 experimental tracks – "it's always been happening in the background" –  some of which have been used in theatre and dance productions and plans release an album as Sendai, his collaborative project with Yves De Mey, in 2011, which will "be more experimental than anything we have done before". He is also involved in two other experimental projects, but does not know if they will appear this year.
Does the fact that more techno producers are shifting towards abstraction suggest that the trend has less to do with cyclical trends and the micro-environment in which the music was recorded and is more a by-product of the macro situation, a reaction to political unrest, extreme weather and economic uncertainty?
"I hope it makes people think about their lives, it's a message of hope, that people can wake up and realise what's going on, the album is dark but has a positive aesthetic," Lucy says about Wordplay for Working Bees.
On a more practical level, can the abstract wave supplant conventional techno's dancefloor dominance –  or is it destined to remain the preserve of the back room or only enjoy after-party/post-club status?
"It is important not to lose the floor. As a producer, I can relate to a lot of records with an experimental edge that came out in the past 18 months, but as a dancer I can't connect with them," says Peter. "You make techno for the living room or the dance floor and there have to be certain elements there. I hope to do both."
Picture credits:
1. Demdike Stare – Voices Of Dust LP artwork
2. Ostgut Ton Fünf compilation artwork
3. Mokira – Bias Line 7″ artwork
4. Image provided by Luca Mortellaro (aka Lucy)
Juno Plus: Five abstract techno picks:
1. Lucy – Wordplay For Working Bees
2. Demdike Stare – Tryptych
3. Ostgut Ton – Fünf
4. Biosphere – Patashnik
5. Raime – If Anywhere Was Here He Would Know Where We Are