Planningtorock announces album on DFA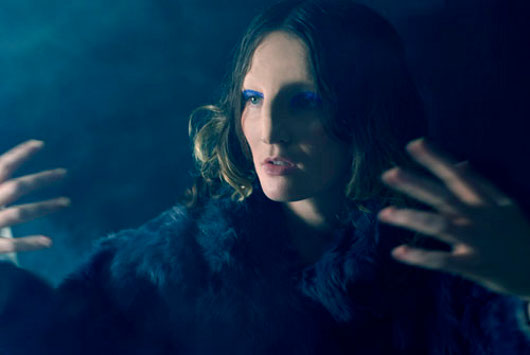 New York imprint DFA Records will release the second solo album from producer/multi-instrumentalist Planningtorock, due out in May.
The producer came onto the radar of dance music aficionados last year when she featured in The Knife's collaborative Charles Darwin opera project along with Mt. Sims. The talented musician – who made the seldom travelled path from Bolton to Berlin in the 90s – played keyboards, strings and guitar on the album, entitled W.
Icelandic chum Hjörleifur Jónsson and LCD Soundsystem drummer Pat Mahoney both feature, although the producer, real name Janine Rostron, professes a preference to working alone: "I've realised that doing it on my own in my own time in my own way is the crucial ingredient." The unnerving album artwork (below) seems to take a leaf out of Fever Ray's 'Scary Facial Mask' book (or vice versa).
Although it represents something of a departure from standard DFA tackle, the label has not shown an aversion to releasing non-electronic music in the past, with the art rock of Prinzhorn Dance School and Kiwi outfit Shocking Pinks among the names sprinkled across the label's discography.
W will be released by DFA Records on May 16, 2010.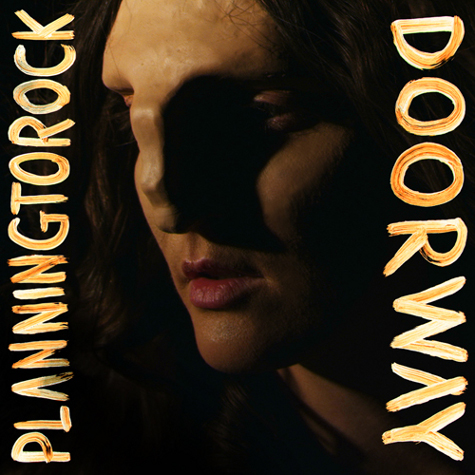 Tracklisting:
1. Doorway
2. The One
3. Going Wrong
4. Manifesto
5. I Am Your Man
6. The Breaks
7. Living It Out
8. Milky Blau
9. Jam
10. Black Thumber
11. Janine
12. 9