Gaslamp Killer, Axel Boman offer London A Taste Of Sonar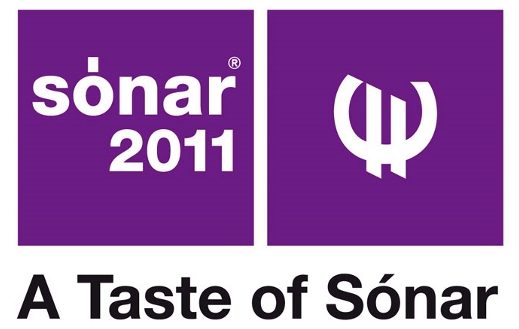 Details for this years edition of the annual pre Sonar Festival musical jolly in London have been announced with a suitably diverse lineup which is notable for a live show from the masters of Kuduro, Buraka Som Sistema.

Firmly established at Camden venue, The Roundhouse, A Taste Of Sonar takes place next month with the organisers once again working with Red Bull Music Academy in curating the evenings proceedings across two stages. Alongside what should be a truly energetic Buraka Som Sistema show in the Sonar corner is Brainfeeder's resident sonic druid Gaslamp Killer and Spanish beat fusionist Noaipre (Arkestra).
Firming up the Red Bull area is a headline set from veteran UK figure MJ Cole along with Radio One's resident taste maker Benji B and the rather talented Braiden of Rinse FM and Doldrums fame.  Further house heat is provided by Pampa's resident Nordic wizard (and alleged inspiration for Charlie Brooker's current hairstyle) Axel Boman and everyone's favourite mystery disco duo Tiger & Woods.
A Taste Of Sonar takes place on Saturday, March 19 and more guests will be announced ahead of the event. Tickets are available now from the Roundhouse website.
A Taste of Sónar Full Lineup to date:
Buraka Som Sistema (Fabric/PT-AO)
The Gaslamp Killer (Brainfeeder/US)
Noaipre (Arkestra/ES)
MJ Cole (Prolific/UK)
Benji B (Deviation/UK)
Axel Boman (Pampa/SE)
Braiden (Rinse FM/UK)
Tiger & Woods (Editainment/EU)
Tickets: £22.50
Open doors: 7pm